Charging & Infrastructure
BP and Iberdrola to partner on EV charging infrastructure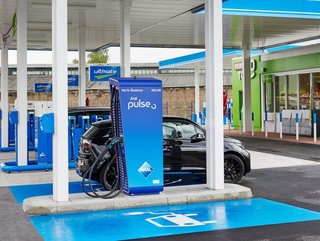 BP and Iberdrola have made plans for EV charging expansion and a joint venture to develop green hydrogen products, supporting European decarbonisation
Even the major energy firms have recognised the importance of electric vehicles (EVs), but they haven't written off other forms of renewable energy for transportation. Following the news at BP, we know that the energy giant is now collaborating with Iberdrola—the Spanish energy firm—on a project to advance electric vehicle charging infrastructure and the use of green hydrogen.

Between them they will invest a total of €1bn, which will be used to develop a 11,000-strong fast charging network across Spain and Portugal to support the electrification efforts of both countries.

Electrification starts with renewable energy
As two of the major energy firms, BP and Iberdrola are placed right at the heart of the EV supply chain as they move into fully renewable energy, but this movement into the charging market will put both companies in a strong position within the EV industry as a whole.
In countries like Spain and Portugal where EVs are not as common, the development of infrastructure will provide a great network to start building upon their decarbonisation efforts. This is particularly important for Spain as its government announced plans in mid-2020 to invest €4.3bn (US$5.1bn) in the manufacture of EVs in the country, which also includes support for the battery sector.
"With this agreement, we continue advancing decarbonisation and energy self-sufficiency through the electrification of two key sectors of our economy, transport and industry," says Ignacio Galán, Chairman of Iberdrola.
"The scale of this challenge requires alliances between companies such as Iberdrola and bp, which have the technology and knowledge necessary to help accelerate Europe's industrial development and generate, at the same time, well-being and new opportunities for all through clean energy."
The plan will be carried out in stages, starting with 5,000 fast charger installations by 2025 and the remaining 6,000 by 2030—figures include those already installed. The beginning of this project is the beginning of further developments between the companies as they plan to serve customers in the UK.
Bernard Looney, CEO, bp, says: "Creating the lower carbon energy solutions that our customers want and need requires the integration of different technologies, capabilities and forms of energy.
"We can deliver this faster and at scale when we work in partnership with others. We have enormous respect for Iberdrola who has been an early leader in the energy transition - and are very excited about what we can deliver together."
Green hydrogen, an alternative to EV
The companies are also planning a joint venture; a large-scale integrated green hydrogen production project, spanning Spain, Portugal and the UK, with the aim of providing green ammonia and methanol for potential use in Northern Europe. Together with the Instituto Tecnológico de la Energía, both companies expect to sign the agreement by the end of 2022.