Charging & Infrastructure
Bonnet brings EV charging convenience to the consumers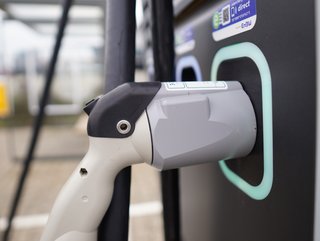 Two partners recognised the need for EV charging convenience. Now they offer cost benefits and environmental impact alongside their subscription service
The electric vehicle (EV) charging network provider, Bonnet is simplifying and reducing the cost of charging.

The company released a new price plan for charging across the UK and Europe, which was set to be rolled out in November 2022, and could save users up to 15% on standard charging rates.

For a fee of £2 per month, Bonnet plans to offer customers a 10% discount for any that use one of its chargers—making up a network of more than 80,000 stations across the UK, Austria, Belgium, France, Germany, Italy, Luxembourg, Netherlands, Spain, Sweden, and Switzerland.

The service is known as Bonnet's 'Light Boost' payment plan, and for a subscription fee of £8 per month, customers will achieve further benefits, like 15% discount on all chargers that come under its 'Turbo Boost' package.
"We are driven to make the EV charging experience as simple, flexible and affordable as possible for everyone," says Co-Founder and CEO, Patrick Reich.
"With our new simpler price plan, whether you are taking it slow on a lamp-post charger or juicing up quickly at a service station, you will make significant guaranteed savings with Bonnet."
The CEO also addresses the global drivers of the subscription service, which will hopefully provide a minor relief for drivers as energy skyrockets.
"The current turmoil in global energy markets makes this even more important than ever. We are proud that drivers across our UK and European network will have peace of mind in the knowledge that they are getting the best deal possible, wherever they are."

Forming an EV charging subscription service
Having met his Co-Founder and CTO, Eliot Makabu, at Imperial College London, Reich and his partner recognised the importance of charging in overcoming the recently coined 'range anxiety'.
As EV drivers themselves, they quickly learned how difficult it was to find reliable charging on their journeys, despite charging points being available to them.
Fast-forward to today and now the company provides a service with multiple packages to provide more convenience to EV drivers, but also save them some money on their charging fees.
Leveraging technology, the app uses various digital means to allow drivers quick and easy access to charging points, and even alerts them to unused stations. The company is proudly working with the likes of Vanarama, Bolt, Zipcar, WeFlex, and many other firms to provide fleet services.