What does it take to manufacture an electric fleet?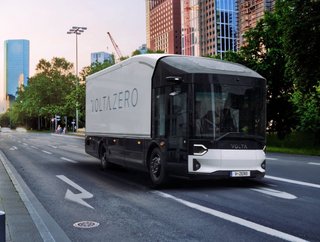 Volta Zero
Looking at the Volta Trucks journey, we find out how a fleet vehicle manufacturer can survive global disruption and decarbonise urban logistics with EVs
Automotive manufacturing is evolving. What was once an art of hand-building vehicles is now becoming an automated process that will allow companies to meet the growing demands for electrified vehicles.
I think it's important to take a step back and recognise how far the automotive sector has come. Since the days of Henry Ford and his pioneering initiative to produce the Ford Model T at scale, the industry has taken on board these ideas of lean manufacturing and continuous improvement.
It's also important to recognise the feats of Toyota in the modern car-making era as its Kaizen approach made it one of the most successful manufacturers globally, and how these principles echoed across the industry.
But now is the time for a major shift. Contrary to the hoisting of engines into the front end of vehicles and assembly of gas exhausts, car makers and commercial fleet vehicle manufacturers are working with battery-electric components and revamping the process to meet sustainability demands and EV output requirements.
The process is being automated, because to meet a large scale demand, the output must be consistent and delays kept to a minimum. However, the process is simplified and able to evolve as manufacturers purpose-build vans and trucks to suit multiple applications.
"The automotive industry is going through an unprecedented time of change and challenge with the transition to newer forms of propulsion, such as battery technology, and all while other global situations have had an impact on production," says Kjell Waloen, Co-Founder and Chief Manufacturing Officer at Volta Trucks.
It all begins with an optimised design
The Swedish purpose-built vehicle company Volta Trucks proves a great example of how fleet vehicle architecture has evolved, but also the manufacturing processes that have adapted to match their needs and simplify the production line. Having traditionally built vehicles around the internal combustion engine, Volta Trucks recognised that, from a design perspective, things can be made much easier to manufacture, reducing the costs in light of the expensive battery propulsion systems used.
"Designing the Volta Zero from the ground-up as an urban distribution vehicle has allowed us to think outside of the traditional box," says Waloen.
By looking at the problem at hand while understanding the systems the company would be working with, it has really set the scene for how urban delivery vehicles will look. By reducing the emphasis on traditional design principles. Fleet vehicles are beginning to look futuristic. Not in a sense that they could hover or fly away, but more that they address the important issues like safety and ease-of-use—this is achieved through considerate and strategic design.
"Thanks to the removal of the internal combustion engine, the operator of a Volta Zero sits in a central driving position, and with a glass house-style cab design, giving the driver a wide 220-degrees of direct vision and minimising potentially dangerous blind spots."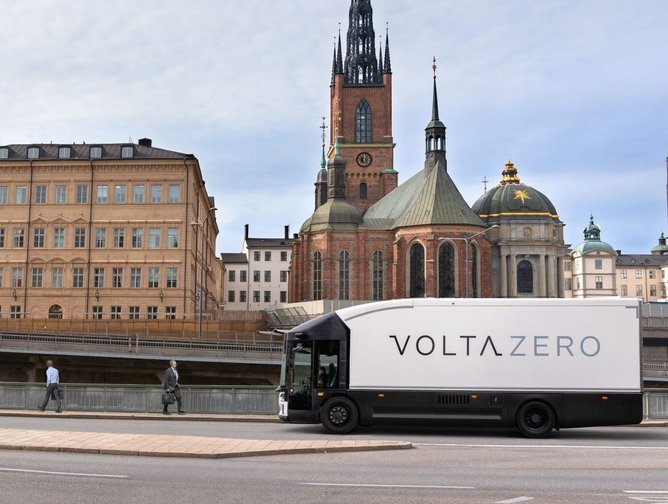 Volta Zero
The EV supply chain blockers
Within the supply chain are a multitude of disruptions that affect all related industries, but have been particularly responsible for the rate of growth seen in the fleet vehicle sector. Manufacturing electrified trucks and vans in large quantities has been hindered by a number of factors, including the general global disruptions that have had long-lasting effects on worldwide operations, the shortage of semiconductors that has delayed a number of products, and the slow growth of mineral production that is crucial for reducing the cost of production.
However, it seems despite these events, that Volta Trucks has seen minimal setbacks in bringing its electrified delivery vehicles to the market.
"The supply chain into the automotive sector has been disrupted over the last few years with the unprecedented global situations that have been widely documented. However, having worked closely with our partners and suppliers, Volta Trucks have not been adversely affected with any disruption to our production plans and volumes," says Waloen.
We can attribute this to the fact that Volta Trucks was strategic in developing partnerships with like-minded companies, which allowed the company to grow with more than a hundred years of expertise to support its commercial vehicle manufacturing challenges.
Partnerships being the crucial element here, collaborating with other organisations seems to be the saving grace of some of the freshest startups that have endeavoured to end the EV industry, and will also play a huge role in developing further strategies to decarbonise supply chains globally.
"The time for change is now," says Waloen.
"What we need is for leaders to be advocates in this space, who can steer the world away from creating any more tailpipe emissions. A reality in which all-electric delivery fleets operate in cities around the world is one tangible way to reduce the damage and minimise suffering from harmful fossil fuel pollution. Many people look to their governments and legislation in order to progress and change, but this is also a case of social responsibility."
"Businesses, operators, and fleet managers are all responsible for their companies shift, where possible, to zero-tailpipe emissions."