Vertellus' scheme helping to electrify commercial fleets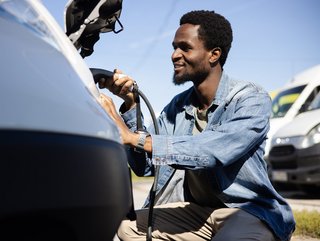 Credit: Getty Images
Investing in an electric commercial fleet is a huge commitment and not all businesses are geared for a successful switch
Going electric is not as easy as it sounds. For a business running an extensive commercial fleet it is a huge investment that could have detrimental effects if not handled properly. Electric vehicle (EV) infrastructure is still limited outside of major cities across the country, meaning not everyone has the same level of access to green technologies.
Though there is definitely the willingness for businesses to adopt EVs within their fleets, led by the upcoming ban of petrol and diesel vehicles and the ever increasing costs of fossil fuels. It is not simply a case of just leasing a new fleet of all electric vehicles. Just like with any new vehicle lease, the buyer needs to decide if the product fits all of their individual needs before signing any contracts. A business investment this big is no different.
To address this problem, UK based Vertellus, in partnership with Zenobe and Renault Trucks, has created their EV Discovery Programme, which allows businesses to try commercial EVs for up to three months. The company says they are "supporting customers with a pain-free transition to new technology and a sustainable, greener fleet".
How does the programme help the transition?
The EV Discovery Programme is an Equipment-as-a-Service (E-a-a-S) model, which is essentially pitched as a plug & play vehicle hire. You'll receive a fully loaded EV of your choosing, which comes packaged with a temporary compatible charger, customer service, vehicle repair and access to charging infrastructure owned or in partnership with the brand.
The service works as a subscription service, where businesses pay a per kWh fee on a minimum 3000 kWh per month basis, paying only for the amount of power they consume within the rental period. The programme includes up to 18-tonne drybox/curtain slider or Fridge trucks, starting at £1.50/kWh depending on the type. Once the minimum limit is exceeded the cost is just £0.50/kWh for any additional juice.
The trucks offered by the programme have an adaptive range of between 135-295 km on one charge, and while this is a significantly shorter distance than what is expected of a diesel truck, it is still a good range for this new technology. Because there is such a disparity between the distances expected before refuelling on a diesel truck versus an electric one, this is where this programme will really be making the difference for businesses considering the switch to electric.
Often commercial fleets are under strict time pressures, meaning stops for a minimum of 45 minutes after only 4-5 hours of driving, could present a logistical nightmare for many long haulage companies. Not to mention any businesses moving products into mainland Europe or further afield, where access to appropriate charging solutions may be limited.
Some businesses just don't have the time or the money to risk their products being unable to reach their destination. For those companies, a 3-month trial like the one offered by Vertellus is a life-line allowing them to really interrogate whether a switch to EV is a viable option under the current technological limitations. The last thing a business needs is to sign up to a multi-year lease agreement only to learn that electric trucks can't meet their needs.
While these breaks can be planned into the driver's journey, allowing them ample short rest times that could be used to replace longer breaks, this type of transition takes time to test and implement. Many businesses would need to change over their fleets in stages, forcing them to run several logistical models at the same time. Which isn't ideal for operations or an effective use of available man-power. Allowing companies to 'try before they buy' is an excellent, low risk solution to this no doubt agonising problem.
While the programme offered by Vertellus likely isn't a perfect solution to the transition of commercial fleets to being 100% electric, it most certainly is an excellent step forward. If you're a business looking to electrify your commercial fleet, this is a service worth checking out.