Toyota strives to become as profitable as Tesla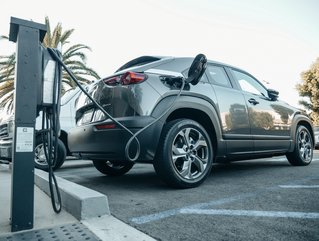 Photo by Kindel Media
Toyota is expected to unveil a new strategy to boost profitability in January 2023 to reach Tesla's level of profitability in the EV sector
Japanese automaker Toyota will soon unveil a new business model to help the brand achieve Tesla's level of profitability in the EV sector. The change to shift plans comes as many automakers are facing major changes in the emerging EV market.
Toyota is expected to outline its new strategy in January 2023, which will cover the brand's business model until 2026. The change of strategy is hoped to enable Toyota to catch up to Tesla's success, after receiving criticism for being slow to enter the EV market.
Why is Toyota making changes?
Although Toyota was an early pioneer in hybrid vehicles, the automaker has fallen behind many of its competitors, such as Tesla and BYD. Unlike many of its competitors, Tesla only sells battery-electric vehicles.
After only releasing its first electric vehicle this year, the bZ4X, Toyota only sold 14,421 battery-electric vehicles worldwide in 2022 through October. In contrast, both Tesla and BYW sold over half a million units.
Tesla's monthly deliveries are unknown as they cannot be tracked, however, 908,583 were tracked in the first three quarters of 2022.
In contrast, Toyota's hybrid vehicles saw a great number of sales, reaching 2.2mn units through October, even though the hybrid market is generally decreasing.
An explanation for this delay comes from reports that Toyota lobbied against battery-electric vehicles in Washington DC for years. The manufacturer favoured the potential for hydrogen as the market's next clean energy option.
As Toyota hopes that its new plans will boost its EV sales to compete with Tesla, it joins many other automakers striving to compete with the brand. Yet Tesla is increasing production throughout the world, thrusting the company ever closer to major automaker levels of volume manufacturing.