Stellantis engages supply chain to achieve net zero by 2038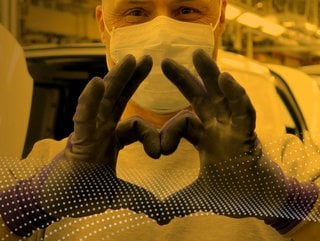 Stellantis has the ambition to achieve Carbon Net Zero by 2038 from well to wheel and throughout the entire supply chain, becoming the industry champion in climate change mitigation. Credit | Stellantis
By 2030, we aim to reduce the CO2 emissions of EV parts by 40% compared to 2021 metrics — but we can't achieve it alone, says Emmanuel Houéry, Stellantis
Transportation giant Stellantis is made up of 14 iconic automotive brands and two mobility arms, with impressive EV sales and developments, industrial operations in more than 30 countries and customers in more than 130 markets.
In March 2022, the company presented Dare Forward 2030, a bold strategic plan that paves the way for Stellantis to achieve Carbon Net Zero by 2038, throughout its entire supply chain. This unprecedented commitment requires coordination and dedication across the entire company — particularly in engineering and purchasing.
Engaging supply chain in net zero targets
"Education and communication are key elements of engaging our suppliers," states Emmanuel Houéry, Carbon Net Zero Worldwide Purchasing Manager at Stellantis.
Houéry joined Stellantis, then PSA, in 1999 as EE Vehicle Project Manager, having previously worked as Supply Chain Manager at SevelNord, now Stellantis Hordain.
"We need to help them to understand what we want to do, why we want to do it, and share best practice information.
"Our new STLA Small platform is the first project where we are starting to introduce CO2 targets during the sourcing phase. Hopefully, the learnings from this project will help us refine the methodology even further for our future projects. This is a major advancement towards achieving our goals." shares Marcela Arrambide, Carbon Net Zero Engineering Manager.
In her role, Arrambide manages the engineering carbon net zero (CNZ) action plan for North America Region, including strategy, training, and contributing to an extensive change in people's mindset regarding the carbon net zero and sustainable roadmaps. She has previously worked with a plethora of globally leading automotive companies, starting at Volvo Trucks in 2010 having gained her masters in Systems, Control and Mechatronics from Chalmers University of Technology.
"Across the company, we're working together to bring a transformation that will hopefully provide a better future for our children's children. My role is to support engineering in setting up CO2 targets for some components such as batteries, steel, aluminium, wheels, tires, electronics and so on.
"Batteries, steel, aluminium, represent around 70% of the electric vehicle purchased parts emissions alone. For the time being, not everyone is familiar with the CO2 emissions during the production phase.
"Right now, we're focusing on about 70 components that represent around 80% of the total carbon footprint of the electric vehicle purchased parts. Not to mention that these targets are in addition to our technical requirements. For example, to reduce the carbon footprint by 50% for the seats, we need to use levers such as low emission steel for the frame, recycled materials and green energy for the assembly in this case. So together, we must consider the entire value chain."
Houéry adds:
"I'm working to define new criteria in our purchasing process to guide our teams to the suppliers who will help us to meet our targets. It's obvious, every part we put into our vehicles contributes to our carbon emissions. For example, the parts we purchase on the standard electric vehicle represents around 50% of its overall carbon footprint. And as we do our part to mitigate the impact of our business operation on climate change, we have set an equally ambitious target for our suppliers.
"By 2030, we aim to reduce the CO2 emissions of EV parts by 40% compared to our 2021 metrics. It's a monumental task and we are ready for this challenge. But this is not a mission that purchasing can perform alone."
*********************************************
EV Magazine is dedicated to creating a global community of businesses, experts, and EV enthusiasts with comprehensive insights into automotive and the surrounding sectors.
For more EV insights check out the latest edition of EV Magazine and be sure to follow us on LinkedIn & Twitter.
You may also be interested in Sustainability Magazine and Energy Digital Magazine.
*********************************************
Net Zero LIVE will be hosted live from the QEII Centre, London on the 6th and 7th of March, and streamed globally via our virtual event platform Brella. Net Zero LIVE London will feature four LIVE themes, incorporating Sustainability LIVE, EV LIVE, Scope 3 LIVE, and Energy LIVE to deliver a holistic conference and exhibition experience with opportunities to connect with like-minded peers and actively contribute to crafting a sustainable future. Following Net Zero LIVE, viewers can also sign up for Sustainability LIVE Dubai and Singapore.
Sign up to the The Global Sustainability & ESG Awards 2024, coming to London on the 11th September 2024.
*********************************************
BizClik is a global provider of B2B digital media platforms that cover Executive Communities for CEOs, CFOs, CMOs, Sustainability Leaders, Procurement & Supply Chain Leaders, Technology & AI Leaders, Cyber Leaders, FinTech & InsurTech Leaders as well as covering industries such as Manufacturing, Mining, Energy, EV, Construction, Healthcare + Food & Drink.
BizClik – based in London, Dubai, and New York – offers services such as Content Creation, Advertising & Sponsorship Solutions, Webinars & Events.