Charging & Infrastructure
Siemens install 64 ENGIE charging stations across France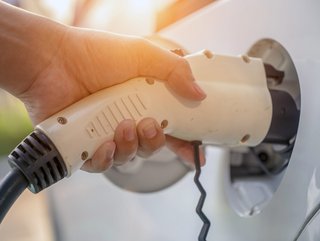 The global market for EV charging systems will rise to US$341bn by 2027 from US$66bn in 2023, market research firm Juniper Research predicts. Credit | Getty
Siemens and ENGIE have partnered to install 320 high power EV chargers across 64 rest areas in France to enhance French EV charging infrastructure
ENGIE Vianeo has partnered with Siemens Smart Infrastructure to bolster the infrastructure to charge electric vehicles (EVs) in France.
The new charging stations deliver modular power from 160 kW to 300 kW, providing up to 80% charge in 20 minutes. They optimise energy expenditures by ensuring optimum power transmission to the vehicles by having constant efficiency of more than 95.5%.
The new charging stations join ENGIE's existing infrastructure, with charging opportunities around all the major French cities to service the over 1.1 million electric and plug-in hybrid vehicles on French roads.
The amount of EVs in France increased by 26% from 2021, with almost 200,000 electric vehicles registered in France in 2022.
"To support infrastructure customers, our portfolio ensures the seamless integration of renewable energy into power grids, the deployment of electromobility, and greater transparency in measuring infrastructure performance with digital tools and data management solutions," says Dr. Roland Busch, President and CEO of Siemens.
EV charging infrastructure necessity grows
The global market for EV charging systems will rise to US$341bn by 2027 from US$66bn in 2023, market research firm Juniper Research predicts.
The research firm has identified Siemens as the leading supplier of electric vehicle chargers, alongside the company's position as one of the top electric vehicle charging providers in Europe.
"Siemens demonstrates an intricate knowledge of the market; targeting currently underserved segments, particularly public transport and fleets," said Jordan Rookes, Juniper Research's Analyst.
Electrification working towards reduced carbon emissions
Siemens understands that electrification isn't just a task for the automotive manufacturers, and is contributing to a sustainable future, supporting adoption of electric rail including through the development of the Velaro Novo.
Internally, Siemens is utilising electrification to reach its ESG goals.
The company is working towards net-zero by 2030, with pledges such as only owning or leasing only buildings with no net CO2 emissions by 2030 and using 100% green electricity by 2030.
It has 42,000 motor vehicles in its fleet, with emissions totalling around 213 thousand metric tonnes of CO2 in 2022.
In a bid to decrease CO2 emissions, Siemens has converted over 1000 vehicles in the fleet to EVs, and introduced over 2000 charging points, with around 3% of the company's vehicles being exclusively electric.
In the UK, 10% of the company fleet is now exclusively electric, and electric vehicles account for 37% of all new vehicles.
Siemens aim to convert its motor vehicle fleet completely to electric vehicles by 2030.
"The real trick is that sustainability is an integral part of our business, so there is not one sustainability programme but everyone who has responsibility for a business, function, a team, country or region is responsible for taking care of all sustainability matters in this field," said Jenny Bofinger-Schuster as SVP, Sustainability and Operational Excellence for Siemens.
"I strongly believe Siemens has a key role in showing the world that there are technologies out there that will help us create a more sustainable world."
******
EV Magazine is dedicated to creating a global community of businesses, experts, and EV enthusiasts with comprehensive insights into automotive and the surrounding sectors.
For more EV insights check out the latest edition of EV Magazine and be sure to follow us on LinkedIn & Twitter.
You may also be interested in Sustainability Magazine and Energy Digital Magazine.
Please also check out our upcoming event - Sustainability LIVE in London on September 6-7 2023.
BizClik is a global provider of B2B digital media platforms that cover Executive Communities for CEOs, CFOs, CMOs, Sustainability Leaders, Procurement & Supply Chain Leaders, Technology & AI Leaders, Cyber Leaders, FinTech & InsurTech Leaders as well as covering industries such as Manufacturing, Mining, Energy, EV, Construction, Healthcare + Food & Drink.
BizClik – based in London, Dubai, and New York – offers services such as Content Creation, Advertising & Sponsorship Solutions, Webinars & Events.