Siemens gives critical insight into railway electrification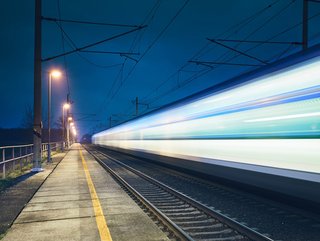 Electrification isn't just a task for the automotive manufacturers. Siemens is contributing to a sustainable future, supporting adoption of electric rail
There is no doubt that rail has been the saviour of many individual commuters and one of the primary contributors to mass intercity transport. While the workforce is shifting to a more remote way of operating, for anyone that must travel the distance, rail is the desired option.

Connecting cities to cities and cities to towns, trains are becoming faster, more advanced, and are already leveraging electrification technologies to transport large numbers of passengers on a daily basis. Connecting cities across the globe, trains are becoming the critical links between both national and international destinations.

To ensure that climate change doesn't reach its peak, switching 91% of road vehicles that contribute to global emissions is a crucial step—and, in the UK alone, this makes up around 27% of the share of vehicles producing greenhouse gas (GHG) emissions.

This is why electric vehicles (EVs) are critical for divesting the emissions of said transport industry from a personal vehicle standpoint, but the truly sustainable option will be public transportation—mass movement of individuals via electric trains, buses, and trams—as more people opt for city life.

According to Siemens, a leading provider of energy and sustainability technology solutions, public transportation is one of the most effective mobility solutions to decarbonise towns and cities in the long-term.

"The benefit of electrifying mobility services is that it will pave the way for the use of clean renewable energy in the future, not only shifting power generation away from fossil fuels, but also improving the stability and security of the nation's energy," says Lakruwani Herath-Culley, External Communications and Government Affairs Lead at Siemens.

Not only is e-mobility a more predictable solution for commuters and travellers, but it also provides inherent benefits in terms of energy management. In times where electrification is key, electric rail transport is a major part of the global decarbonisation strategy.

"Globally, there is a push for cleaner energy production. Countries like Denmark are building massive train electrification plans, while others like Egypt are working for new, cleaner, more effective rail networks," says Herath-Culley.

"There is no doubt that technologies developed and constructed in locations like Chippenham, UK, will benefit the rest of the world."

Cost clouds necessity for rail electrification
The challenges are somewhat similar when it comes to decarbonising the rail network, whether in a national or international setting. Rail development will improve connections between cities, but require ample investments to do so.
Despite its obvious benefits, electricity alone may not be the optimal solution in creating a more sustainable network. Currently less than half the network is electrified in the UK, and in less-developed geographies, the demand for more innovative rail is much more apparent.
"Siemens Mobility has implemented and planned new technologies in infrastructure and traction, such as battery and hydrogen trains," says Herath-Culley.
She also explains that there's potential for other solutions to be incorporated into the mix.
"Alternative transportation options, such as new tramways or more environmentally-friendly traction like hydrogen, can be implemented to make sure that these places are not left behind," she says.
"An excellent illustration of this is Scotland's plan to decarbonise its railways by 2035, which offers SMO UKI the chance to put its cutting-edge technologies, such hydrogen and battery trains, into practice."
"The Sicat SX technology, which is now operational on portions of the Scottish network, is one alternative that could help open the door for a more effective and affordable decarbonisation programme in Scotland."
Despite these solutions' place in the transportation sector, the ability to provide transport solutions for the masses comes down to cost.
"Even though not everything needs to be electrified, it is crucial to offer affordable and effective transportation options for everyone."
The cost to consumers, but also authorities, is considered a major challenge of rail electrification. The short-term cost certainly outweighs the long-term issues resulting from a hesitant approach, but Herath-Culley explains how the UK faces political challenges when making the switch.
"Since only 42% of the UK's tracks are currently electrified, diesel engines continue to provide most of the network's traction power," Herath-Culley says.
"In the short run, electrification may prove to be expensive. This can sometimes be attributed to expensive civil engineering projects in difficult geographic locations and inefficient manufacturing processes, which frequently need the creation of business cases from an economic perspective."

Read the full article in the January issue of EV Magazine.