Charging & Infrastructure
Top 10 electric vehicle charging providers in Europe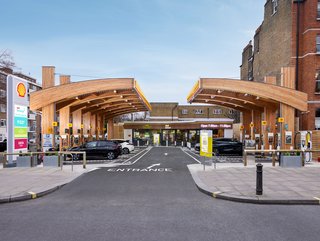 Shell, BP, and Siemens are among the top charging solutions providers building infrastructure for businesses and consumers to adopt electric vehicles
The most sustainable era of mobility is coming, but much of its success hinges on electric vehicle (EV) charging capabilities.

With more than nine million EVs sold across Europe—accounting for around 12% of overall adoption, charging providers like these will provide consumers and businesses with the infrastructure to increase their use of electrified cars.
10. Efacec
The leading portuguese EV charging station provider, Efacec was founded in 1948 and, with 2,400 employees, aims to create value through environmental commitment.

The business is a major exporter of original equipment to over 65 countries, developing solutions, such as motors, generators, transformers, and other electrical accessories for commercial EV charging.
9. EVBox
Featured in the March issue of EV Magazine, EVBox develops solutions for both commercial and residential applications, recognising the demand for electrification infrastructure in harder to reach areas within cities.

By 2025, EVBox aims to have delivered one million charging ports to decarbonise transport and improve accessibility for its users.
8. Webasto SE
Webasto SE is a global automotive equipment company and major mobility industry innovator that has been providing innovative solutions for many years with ventures in the electrification space.
To remain at the forefront of the EV charging station market, Webasto SE continuously innovates and introduces new products and features.
7. Allego
A leader in European electrified infrastructure, Allego solutions can be found across the continent with more than 40,000 charging stations in operation. The company's Smoov app allows all users to plan ahead and find charge points on route while accessing receipts and monitoring charging sessions.
Fast-forwarding the transition to EVs is the sustainable commitment the company makes and to do so, it plans to make charging as simple as possible.
6. Wallbox
Dedicated to better energy efficiency, Wallbox's compact, intuitive products are making waves in the industry.
The team at Wallbox is tackling the difficult challenges to allow customers to enjoy simplified, cost-effective EV use. The company offers a complete portfolio of charging and energy management products for applications in various residential, commercial, and public settings.
5. ABB
Perhaps one of the biggest innovators to support the EV transition, ABB's commitment to the industry spans motorsport and commercial settings.
Beyond electrification, ABB is instrumental in automation and robotics technology with multiple applications across the manufacturing and electrical infrastructure landscapes.
4. Schneider Electric
A top choice EV charging partner, Schneider Electric is well-acquainted with the industry and is also responsible for sustainability technology development and component provisions to various industries.
Beyond e-mobility, the company has an extensive list of industries incorporated into its portfolio, covering all infrastructure to come into contact with the EV industry, including mining, power and grid, logistics, energy, construction, and machine automation.
3. Siemens
As we witnessed at Siemens Transform 2022, the technology developer is more than just that.
Bringing new and exciting solutions to the fore, Siemens is responsible for some of the most sustainable technology applications in the world, incorporating e-mobility, agriculture, construction, infrastructure, and automation.
2. BP
Through its subsidiary business, BP Pulse, the company is maintaining its global presence while transitioning to a more sustainable business model, which focuses primarily on sustainable energy and EV charging.
Offering home, public, and business charging, its key focus is driving down emissions and reaching net-zero by 2050.
1. Shell
Offering its own-brand charging solutions, Shell Recharge operates one of the largest global charging networks—with over more than 300,000 public charging applications.
Finding a public charging port is made simple with Shell Recharge's dedicated mobile app, which allows users to make the most of every opportunity whether they are at work, going to the supermarket, or at the gym.