Charging & Infrastructure
EV.Energy expand EV charging optimisation platform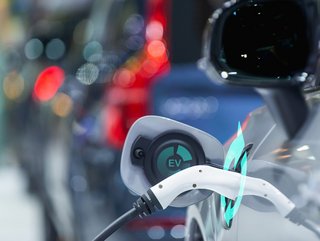 EV.Energy have announced a US$33m Series B led by National Grid Partners with participation from new investors Aviva Ventures, WEX Venture Capital and InMotion Ventures, as well as existing investors Energy Impact Partners, Future Energy Ventures and ArcTern Ventures. Credit | Getty
EV.Energy charging platform benefits the grid and drivers, says Nick Woolley, CEO, as the energy tech company receives US$33m led by National Grid
As electric vehicles (EVs) are becoming a popular sustainable transport option for many — with 26 million on the roads globally, 60% more than 2021 — the conversation is rapidly turning to infrastructure.
One of the many benefits of electric vehicles is the ability to charge overnight, at home, as we do with our phones. Many EV owners get home from a workday, plug their vehicle in, and unplug it fully charged the next morning. However, most EVs take only a few hours to reach 100%, but are plugged in for around ten hours.
Concerns are being raised around the potential stress on the grid at peak charging hours, and UK based energy tech company EV.Energy have developed a solution.
Revolutionising charging — without changing user habits
The smart, cloud-based platform automatically optimises EV charging for a greener, cheaper and simpler charge will allow users to save money on charging, identifying the cheapest times to charge overnight and will prevent overloading the grid.
"In the next few years, total EV demand in most developed countries will surpass the energy output of even the largest power plants – for example, the behemoth Palo Verde Generating Station in the US," says Nick Woolley, CEO of EV.Energy.
"As more EVs come online, optimised charging and load maintenance will remain critical tools for ensuring grid stability. By being able to shape and control EV load, EV.Energy can both benefit the grid and help drivers to charge using the greenest and cheapest energy."
EV.Energy have announced a US$33m Series B led by National Grid Partners with participation from new investors Aviva Ventures, WEX Venture Capital and InMotion Ventures, as well as existing investors Energy Impact Partners, Future Energy Ventures and ArcTern Ventures.
The company is using the funding to expand its global operations and continue the successful development of its offerings.
"EV.Energy's approach to providing a convenient, compelling experience for drivers to charge at home and on the road during grid-friendly times is essential for grid operators," Bobby Kandaswamy, Senior Director of Pathfinding and Incubation Investments at National Grid Partners, commented.
"Combined with its V2G services, EV.Energy positions utilities like National Grid as an accelerant to the clean energy transition."
******
EV Magazine is dedicated to creating a global community of businesses, experts, and EV enthusiasts with comprehensive insights into automotive and the surrounding sectors.
For more EV insights check out the latest edition of EV Magazine and be sure to follow us on LinkedIn & Twitter.
You may also be interested in Sustainability Magazine and Energy Digital Magazine.
Please also check out our upcoming event - Sustainability LIVE in London on September 6-7 2023.
BizClik is a global provider of B2B digital media platforms that cover Executive Communities for CEOs, CFOs, CMOs, Sustainability Leaders, Procurement & Supply Chain Leaders, Technology & AI Leaders, Cyber Leaders, FinTech & InsurTech Leaders as well as covering industries such as Manufacturing, Mining, Energy, EV, Construction, Healthcare + Food & Drink.
BizClik – based in London, Dubai, and New York – offers services such as Content Creation, Advertising & Sponsorship Solutions, Webinars & Events.