EV adoption hits another stumbling block – inclusivity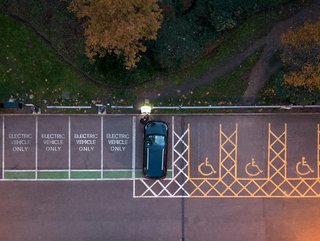 Credit: Getty Images
EVs have an inclusivity problem preventing disabled people from easily making the switch. Luckily, a 007 supercar designer might have the solution
Getting the UK public to make the switch to electric vehicles has been harder than expected. Cost, access to charging infrastructure, "range anxiety" and vehicle supply represents the main barriers people face.
Now, it appears the EV sector has hit another stumbling block in trying to adapt vehicles to meet the needs of disabled drivers. Due to the way, EVs are currently designed, wheelchair users are fighting for space in this newly emerging market. Not an easy problem to solve.

Why is it hard to make EVs inclusive?
Making electric wheelchair-accessible vehicles (eWAVs) accessible for disabled people has several problems. Firstly, how industry converters typically adapt a petrol or diesel vehicle to make it wheelchair accessible doesn't work for an EV. The design of most EVs houses the batter in the floor, which doesn't allow the converter to lower the floor and create the additional space that users require for a wheelchair, but also the charging infrastructure is currently not accessible for all disabled people.
As an emerging market facing ongoing supply chain issues, suitable EVs are not only difficult to acquire affordably but finding information on what models can be adapted to meet a disabled user's individual needs is a difficult process.
There is some support from Motability Operations, the company that operates the UK Motability Scheme, which helps disabled people in the UK to easily lease affordable mobility vehicles, including wheelchair-accessible cars. However, while the Motability Scheme has over 600 model variants for wheelchair-accessible petrol or diesel vehicles, it can currently only supply 7 electric models due to the constraints on the conversion process.
Current EVs are designed to optimise weight distribution using a 'skateboard design' that places the battery pack, the electric drivetrain, and the electrical architecture under the vehicle floor. While this is great for weight bearing and road surfaces, it inhibits the modification and use of features, such as ramps, that make vehicles accessible for disabled people. Though petrol and diesel modifications are not cheap they are at least possible, whereas the architecture of EVs actively hinders these necessary modifications.
With over 14 million disabled people in the UK, 2.35 million of whom are drivers, the inability to adapt EVs for disability would leave millions without adequate transportation once internal combustion engines (ICEs) are outright banned.
What is the solution?

However, there is still hope to be had for disabled drivers looking to join the EV revolution. A collaboration between students from Coventry University, The Glasgow School of Art/Glasgow University, and Motability Operations and design and engineering business, CALLUM, seeks to solve the industry's inclusivity problem.
The project is spearheaded by veteran supercar designer Ian Callum CBE, famed for designing James Bond's iconic Die Another Day Aston Martin, who is now design director at eponymous firm CALLUM. Together, CALLUM and Motability Operations set up 'Design Hacks' at both universities and invited design and engineering students to submit ideas for overcoming the complex eWAV packaging problem.
After entering the design competition to join the project, students Zoe Graham and Yikuan Zhang were selected from almost 150 entrants to put their ideas to work with paid placements at CALLUM's facility in Warwick.
Zoe, whose love for engineering was sparked from her desire to make robotic limbs for people with disabilities, and Yikuan, were chosen due to their understanding of the brief and how well they were able to communicate "their novel and creative ideas", says Ian.
The project looks to develop a viable eWAV that leads the transition into electrification for disabled drivers to ensure the revolution is available to all.