Connected creates commercial and social opportunities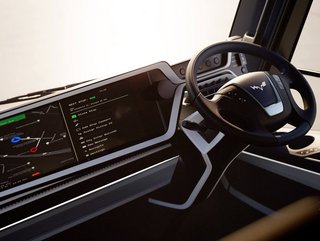 Connected creates commercial and social opportunities
Recognising that connectivity is merely a part of the overall zero-emission fleet, HVS Systems brings the hydrogen perspective to sustainable logistics
Connectivity's intention isn't to be the enabler of electrified transportation. Technology is much better than that, and is so influential in zero-emission fleet adoption and logistics decarbonisation.
There are a number of solutions that can help reduce the impact of fleets, but there is no one-size-fits-all approach when it comes to propulsion systems and, more importantly, a strategic outlook is necessary to embed sustainability into the process in the long term. This therefore writes off the conventional idea that more vehicles on the road means we need more stop-off points to power them.
This is where the word strategy and connectivity meet. By firstly demonstrating the capabilities of a connected fleet in the current operational landscape, business can start to visualise ways to optimise it. One challenge is understanding where different propulsion systems work at their best, but another is leveraging connected services to oversee operations nationally and internationally—maximising the operating time of vehicles and providing more accurate cost and delivery targets.
One of the trends in the fleet sector at the moment is seen across the new HGV market, whereby companies are developing tractor units that are smarter than ever before, optimising them for the routes they will be taking and the payloads they carry—all achieved with a little help from connectivity.
"What's important to understand is that, unlike the passenger car market, you don't need a fueling station at every corner," says Jawad Khursheed, CEO of HVS Systems.
From a fleet perspective, the real demand is for strategies to understand what vehicles are capable of and beyond that, where the necessary stops should be. By working in partnership with Euro Garages (EG), the HVS approach is a great example of how hydrogen trucking can be optimised to maximise the best services that they can provide.
Operating along fixed routes means that, between Glasgow and London, only seven fueling stations would be required to operate hydrogen trucks to and from the cities. So for any one who says that infrastructure is a tough challenge for the hydrogen vehicle sector, Khursheed would disagree.
"You could drive from the north of Scotland and Elgin to the south of Italy and only fill up at EG fueling courts," explains Khursheed as he discusses how the network of fueling stations would develop for a hydrogen-powered fleet.
"We have a strategic investor who has hundreds of HGV-ready fuel courts at its disposable, means that the chicken eggs scenario goes away—in the sense that we would say to EG that we need fueling ports on these locations because of X, Y, Z, and within months, not years, we'd have a pop-up station ready."
Building an ecosystem of transportation
The key to operating a fleet network in the future is connectivity. With an increased emphasis on autonomy, connected solutions will allow more and more fleet managers to streamline vehicle control, by leveraging the latest self-driven vehicles the market has to offer.
"Globally, two of the biggest market pools are zero emissions and AI," says Khursheed. "HVS is one of the first incorporating both of those products into one vehicle."
What the company strives for along with some others is to enable autonomy for commercial decarbonisation and reap the further benefits of fleet optimisation. While the company's acts in hydrogen, the lesson here is to use the correct solution for each application along with connectivity to manage vehicles wherever they are in their journey.
Incorporating AI and setting the target for the onboard computer means that, despite the driver having hold of the wheel, they are provided a safety net to ensure they meet the efficiency requirements of that particular journey.
By connecting vehicles to hubs on major routes, in the future this could reduce the stress on drivers and also provide more opportunities for a more diverse workforce to transport goods from hub to hub. Khursheed firmly believes that the truck environment and services provided are what deter women and people with disabilities from jobs in the industry. With connected hubs overseeing the operation of hydrogen trucks in the future, he hopes that further talent will be keen to get involved.
"Currently, our HGV drivers are generally middle-aged men. Because the vehicle will be operated from a control centre, it brings in a whole new industry. Females are more likely to work inside the call centre or a control centre than they are inside a truck where private rooms aren't as clean as they would like," says Khursheed.
"We're also able to get people with less ability—people in wheelchairs etc—to come and work in the industry."