Top 10 hybrid-electric vehicles to bridge the EV gap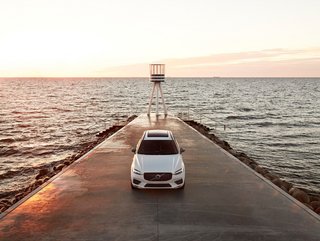 Hybrid-electric vehicles bridge the gap between fossil fuels and all-electric power. Here are some solutions for those anxious about the range of their EV
With many new entrants into the EV space, traditional automotive manufacturers were left to compete in developing hybrid-electric vehicles (HEVs) and plug-in hybrids (PHEVs).
For those that still deem EVs unfit for their current lifestyles, hybrids will remain a bridge between the two generations. In no particular order, here are some of the cars that are serving drivers when it comes to reducing emissions, increasing fuel efficiency, and opening their eyes to a more sustainable automotive industry.

10. Volkswagen Tiguan eHybrid
Company: Volkswagen Group
HQ: Wolfsburg, Germany
No of Employees: 662,575
CEO: Oliver Blume
Revenue: €250bn (US$270.58bn)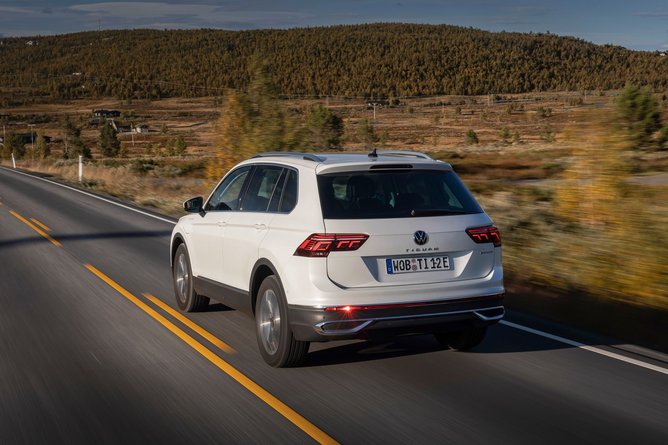 The Volkswagen Tiguan eHybrid is a hybrid version of the popular Tiguan SUV, featuring a turbocharged 1.4-litre four-cylinder engine paired with an electric motor—achieving 214 bhp. The electric motor is powered by a 13 kWh battery, which can be charged via a charging port.
The Tiguan eHybrid is capable of driving 26 miles on electric power before it is backed up by the engine—when the battery is depleted. For fuel-efficiency and style, the Tiguan is a well-loved car from a world-renowned brand, and a great starting point for anyone looking to reduce their carbon footprint.

9. Volvo XC60 Recharge
Company: Volvo
HQ: Gothenburg, Sweden
No of Employees: 86,750
CEO: Jim Rowan
Revenue: SEK 114.92 bn (US$11.03bn)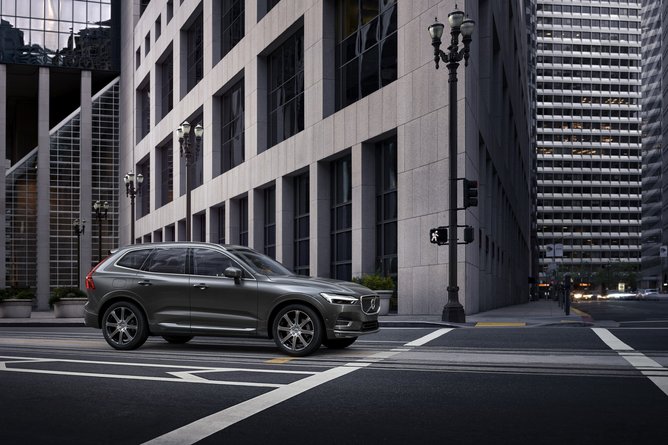 The Volvo XC60 Recharge is a plug-in hybrid model of the SUV. The car achieves a 47-mile range on its all-electric propulsion system and is Volvo's smart-enabled midsize hybrid SUV with built-in Google functions.
The car leverages AWD capabilities, combining electric and petrol power to achieve 445 bhp and acceleration at 0 - 62 in as little as 4.6 seconds.
Over the years, Volvo has cemented its name as the safest car brand in the world—for its drivers. But, the company strives for safety for the planet with the adoption of more electrified solutions to meet the needs of its customers.
8. BMW X5 xDrive45e
Company: BMW Group
HQ: Munich, Germany
No of Employees: 118,909
CEO: Oliver Zipse
Revenue: €111.2bn (US$98.3bn)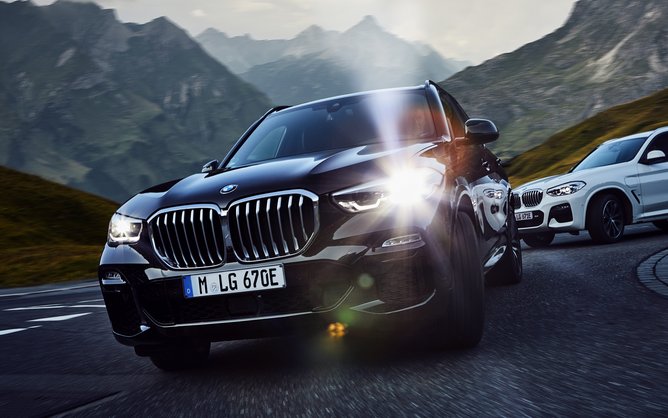 A bridge has been offered to loyal BMW customers. The BMW X5 xDrive45e is the company's plug-in hybrid SUV model that offers various packages and modes to offer capabilities for all terrains, from sand and gravel to snow.
BMW Is slowly but surely edging its customers towards a more sustainable future as it offers a variety of options for hybrid-electric power. This car houses a lithium-ion-battery-powered system that accompanies its engine to achieve 54 miles on electric propulsion. The battery itself holds a capacity of 21.6 kWh.
7. Mercedes E Class Hybrid
Company: Mercedes-Benz
HQ: Stuttgart, Germany
No of Employees: 173,000
CEO: Ola Källenius
Revenue: €133.9bn (US$118.36bn)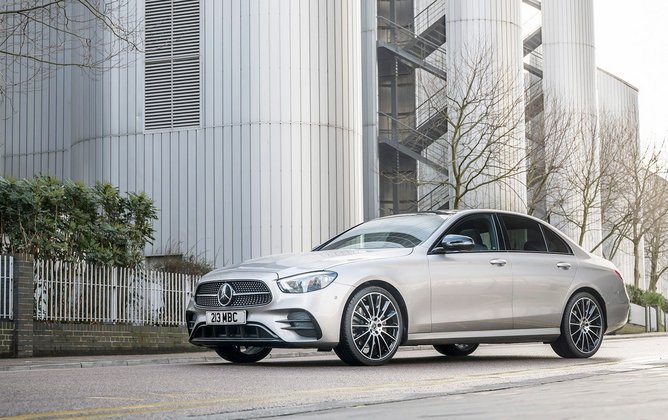 Mercedes-Benz is establishing itself as one of the primary choices for EV drivers through its EQ range, but, on top of this, the company offers drivers hybrid-electric models to enable them a smoother, more convenient transition to sustainable mobility.
E Class Hybrid offers a great step for drivers who wish to save on their running costs by avoiding congestion charges and taxation rates that would otherwise apply to ICE vehicles. The E-Class offers a 33-mile electric range for urban use and achieves 60 mpg in real-world applications.
6. Toyota Yaris
Company: Toyota
HQ: Aichi, Japan
No of Employees: 366,283
CEO: Akio Toyoda
Revenue: JPY 9.22 tn (US$72bn)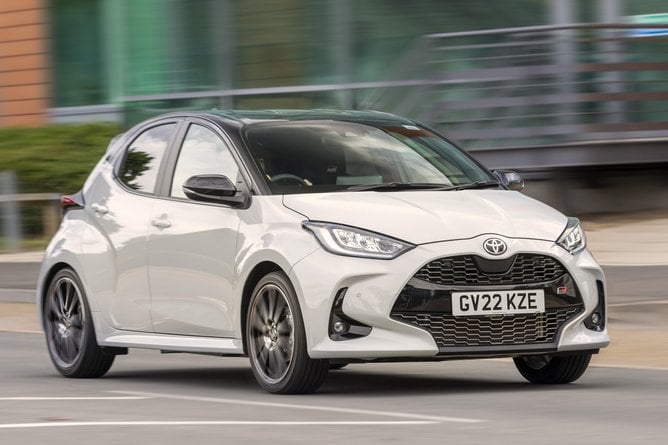 Toyota is one of the pioneers of lean automotive manufacturing and graces the industry with many options for sustainability-conscious drivers. The Toyota Yaris Hybrid model is one that enables higher fuel economy and lower emissions for long-distance and city-drivers alike—thanks to its compact design.
The Yaris' 1.5-litre petrol hybrid engine achieves fuel economy between 57.6 to 68.8 mpg, depending on the drive, and lowers emissions to 92 to 112g/km—subject to configuration. The Yaris Hybrid is perhaps one of the most effective models for drivers in 2023 as it caters for small car users and is sold at a relatively low price in comparison to most EVs.
5. Peugeot 308 Plug-in Hybrid
Company: Peugeot
HQ: Paris, France
No of Employees: 209,000
CEO: Linda Jackson
Revenue: US$27bn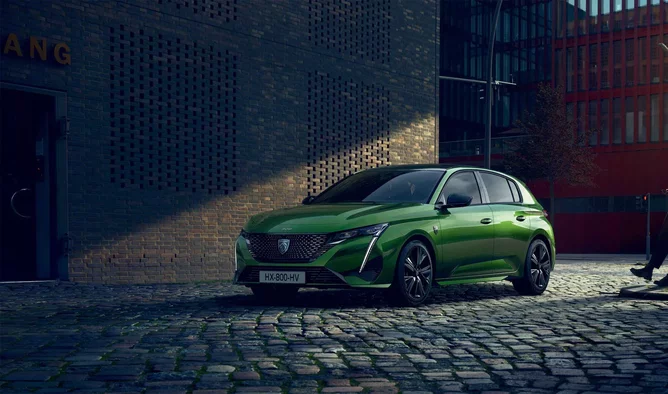 With up to 37 miles of electric range and the lowest emissions of 25g/km, the Peugeot 308 Plug-in Hybrid tops some models from the German carmakers VW and Mercedes-Benz. Delivering power of 222 bhp, the car is a desirable automobile for many consumers.
The 308 also comes in an all-electric model, making the transition from fuel to hybrid to electric as seamless as possible, but the hybrid is here as the vital link to electric propulsion.
4. Hyundai Santa Fe
Company: Hyundai Motor Company
HQ: Seoul, South Korea
No of Employees: 120,000+
CEO: Kyoo Bok Lee
Revenue: (US$900bn)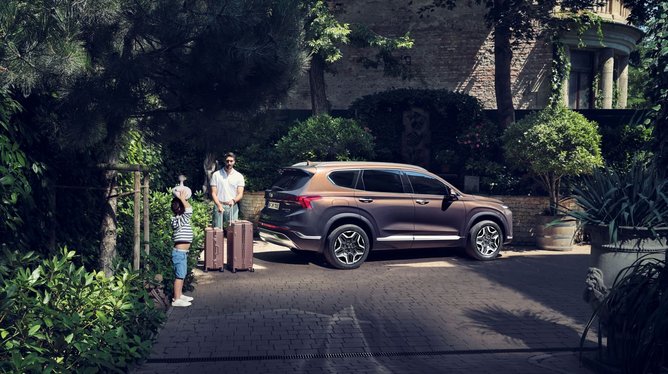 The Hyundai Santa Fe achieves one of the most impressive economy figures of them all. Fuel economy in the PHEV model of the car is set as high as 173.7mpg, achieved from an engine and motor combined to reach 261 bhp.
It's safe to say that Hyundai has done a great job advancing the Santa Fe model, leveraging electric power to achieve great returns for drivers.
3. Lexus LC500h
Company: Lexus (Toyota)
HQ: Aichi, Japan
No of Employees: 40,000+
CEO: Akio Toyoda
Revenue: US$23.3bn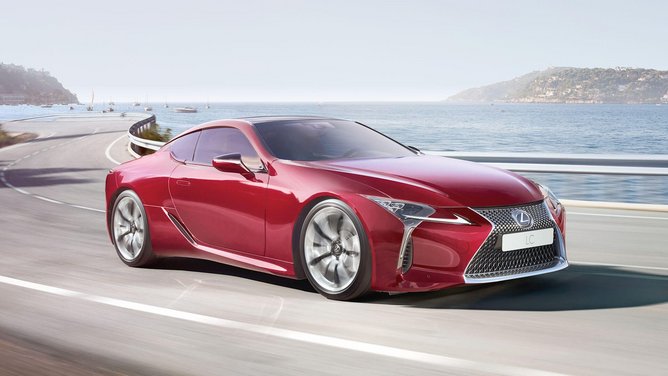 With 354 bhp, the Lexus LC500h is one of the most sustainable cars from the brand, which is yet to release an all-electric model. The 3.5-litre V6 coupled with an electric motor superseded the previous 5.0-litre V8, making the car more economic yet fun for the car enthusiast.
While the car isn't up there as the most economical, it represents the compromise made to retain the power, performance and style of the car in a much smaller engine package.
2. Toyota Corolla
Company: Toyota
HQ: Aichi, Japan
No of Employees: 366,283
CEO: Akio Toyoda
Revenue: JPY 9.22 tn (US$72bn)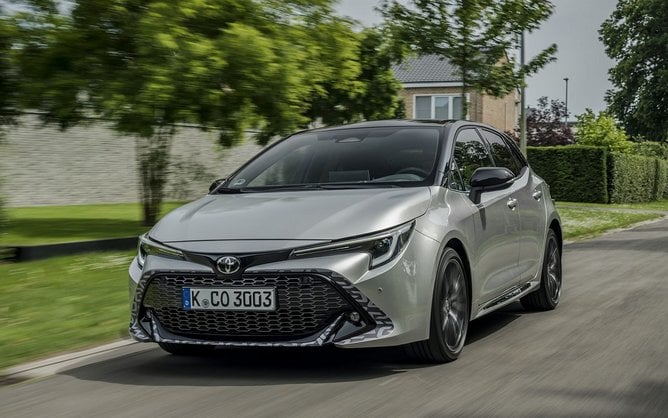 Much like its smaller, sister model, the Toyota Corolla sports the best hybrid technology of the global automotive giant. The car comes as a touring sports estate model as well as a van, and a choice between two hybrid engine configurations.
While the car is more of a commuter than a racer, its design echoes the new generation of Toyota—much like the Yaris—and achieves real-world efficiency, sporting the fifth generation Toyota hybrid system.
1. BMW 330e
Company: BMW Group
HQ: Munich, Germany
No of Employees: 118,909
CEO: Oliver Zipse
Revenue: €111.2bn (US$98.3bn)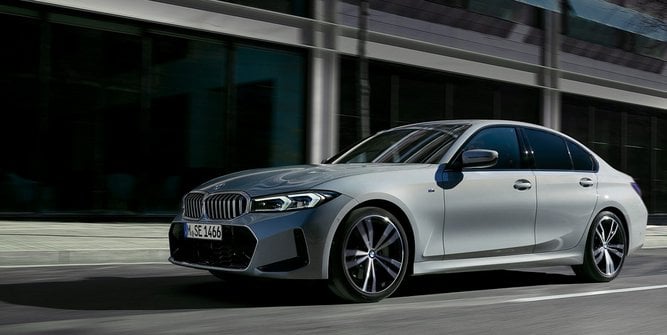 A popular style of car that would be missed in the electric revolution, the BMW 3 series (330e) is a desirable option for those willing to make a change without compromising on the look and feel of the car.
The fuel is known to vary in the hybrid model from 148.7 to 217.3 mpg—with the most economical configuration. While you would think this knocks down the power of the BMW, it doesn't, as it has 287 bhp and a 0 to 60 speed in as little as 5.6 seconds.