Charging & Infrastructure
Top 10: EV Battery Manufacturers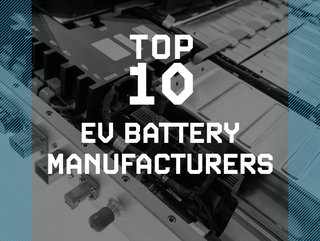 Top 10: EV Battery Manufacturers | Leaders powering electric vehicles
EV Magazine takes another look at the top 10 EV battery manufacturers in the industry and how they're driving innovation and sustainability in automotive
The automotive landscape is changing rapidly and with lead times and electric vehicle (EV) innovation being key factors in meeting sustainable demand, these 10 battery manufacturers are supporting this global transition.
10. Farasis Energy
Farasis Energy looks to provide batteries to the EV market which contain more energy-dense materials to increase the performance of vehicles on the market. The company's Generation 1 cells have an energy density of 285 watt-hours per kilogram, which is one of the leading figures on the international market—achieving a 700-kilometre range in some cases.
9. Sunwoda Electronic Co.
Sunwoda Electric Vehicle Battery Co., Ltd. operates as a wholly-owned subsidiary of Sunwoda Electronic Co., Ltd. Dedicated to pioneering the electric vehicle battery pack industry, Sunwoda excels in providing cutting-edge lithium battery integration technology to both domestic and global new energy vehicle companies. Within the realm of electric vehicle battery packs, Sunwoda boasts an impressive repertoire of complete R&D and manufacturing capabilities.
The company takes pride in its battery management system (BMS), which is backed by exclusive intellectual property rights. Moreover, Sunwoda embraces highly automated cell sorting, modular assembly, and fully automated production lines for efficient battery packaging. This seamless amalgamation of advanced technologies further solidifies Sunwoda's position as a premier solution provider in the electric vehicle battery market.
8. Gotion High-Tech
A pioneering private enterprise in the power battery industry, Gotion High-Tech successfully entered the capital market in May 2015. Our primary focus lies in cutting-edge power battery technology for new energy vehicles, energy storage applications, power transmission, and distribution equipment.
As a technology-driven company, Gotion High-Tech is at the forefront of power battery research, development, and innovation. We have earned prestigious recognitions, including being a national torch program project unit, a national enterprise technology centre, and a high-tech enterprise. Notably, we are proud recipients of the Anhui Provincial Government Quality Award and have played a crucial role in three national "863" major projects.
7. China Aviation Lithium Battery Co.
China Aviation Lithium Battery Co., Ltd. (CALB) is a prominent Chinese company specialising in the research, development, and manufacturing of advanced lithium-ion batteries. Founded in 2007, CALB has rapidly grown into a leading player in the global lithium battery industry. The company's cutting-edge technology and extensive product portfolio cater to diverse sectors such as electric vehicles, energy storage systems, aerospace applications, and more.
With a strong emphasis on innovation and continuous improvement, CALB continues to make significant contributions to the advancement of green energy solutions, playing a pivotal role in China's clean energy transformation.
6. Samsung SDI Co.
Samsung SDI is here to deliver on two major pillars: green energy and cutting-edge materials. All this in aid of the most pressing issue and the main transition happening within the automotive industry, which is delivered through innovation in rechargeable EV batteries and energy storage systems (ESS) while also providing materials for semiconductors and displays.
In 2022, Samsung SDI delivered 2.2 billion small-size lithium-ion batteries to the EV industry, enabling car manufacturers to increase their input into the global supply chain of electric cars.
5. SK Innovation Co.
Since 1982, SK has pursued its long-term vision for cleaner transportation. Now, with four decades of dedicated research and technological breakthroughs, SK On emerged as an independent company in 2021, marking a pivotal moment in its journey as a pioneering business in the EV battery market.
As a partner to some of the leading automotive firms, SK On is steadfastly becoming a driving force in the battle against carbon emissions. The business is investing more than US$50bn worth of US businesses and will create 3,000 more jobs in Georgia through electrification as an industry.
4. Panasonic
Panasonic initially designed their cylindrical lithium-ion batteries to offer exceptional durability and lightweight properties for notebook PCs. However, the surge in demand for automotive batteries during the late 2000s prompted them to venture into the automotive battery business. Overcoming the challenge of meeting the performance requirements for this new application, the company capitalised on decades of experience in battery production.
In 2017, the company took a significant step by establishing a state-of-the-art manufacturing plant for cylindrical automotive batteries in North America. This facility was specifically dedicated to meeting the burgeoning demand for automotive batteries and positioned Panasonic to actively contribute to a future where electric vehicles (EVs) have become widespread.
3. BYD Co.
One of the world's largest producers of rechargeable batteries and firmly seated at the top of the passenger EV market, BYD is working across a number of business sectors to deliver sustainable power and electrified transport.
New energy solutions are the key to reducing dependence on global energy sources and impact on the planet, which is where the company is driving new business in solar energy and storage to alleviate delays in the energy network. These expertise help the company deliver some of the most efficient EVs to rival the traditional OEMs in the market.
2. LG Energy Solution
LG Energy Solution was formalised in 2020, which marks a pivotal stage of Korea's 30-year history of battery manufacturing. From individual cells to advanced automotive units, the company provides power to a number of EVs in the market, including BEVs, PHEVs, HEVs.
The company applies its batteries to more than just passenger vehicles with further application in shipping, drones, and space exploration.
1. Contemporary Amperex Technology Limited
The company is not only one of the largest battery manufacturers in China, but is deeply rooted in its country's culture as it is one of the many businesses enabling access to global markets.
In February 2023, the company's dominant position in the electric vehicle (EV) battery market was cemented by a report from SNE Research—a South Korean firm, which highlighted Contemporary Amperex Technology Limited's (CATL's) growth to 191.6 GWh produced in 2022. CATL has reigned supreme for a number of years with a market share of 34% in 2022.

******
EV Magazine is dedicated to creating a global community of businesses, experts, and EV enthusiasts with comprehensive insights into automotive and the surrounding sectors.
For more EV insights check out the latest edition of EV Magazine and be sure to follow us on LinkedIn & Twitter.
You may also be interested in Sustainability Magazine and Energy Digital Magazine.
Please also check out our upcoming event - Sustainability LIVE in London on September 6-7 2023.
BizClik is a global provider of B2B digital media platforms that cover Executive Communities for CEOs, CFOs, CMOs, Sustainability Leaders, Procurement & Supply Chain Leaders, Technology & AI Leaders, Cyber Leaders, FinTech & InsurTech Leaders as well as covering industries such as Manufacturing, Mining, Energy, EV, Construction, Healthcare + Food & Drink.
BizClik – based in London, Dubai, and New York – offers services such as Content Creation, Advertising & Sponsorship Solutions, Webinars & Events