Williams Advanced Engineering debuts hypercar EV platform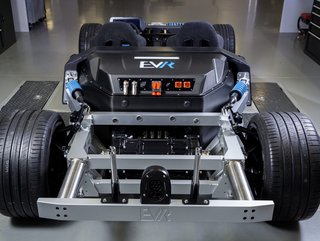 Debuted at the CENEX LCV event, Williams Advanced Engineering showcases its latest innovation; an all-wheel drive EV platform for hypercar applications
Not only do cars require the best engineers, but also have the state-of-the-art components in place to create the next generation of performance cars.

Unveiled at the CENEX LCV event, Williams Advanced Engineering (WAE) shares its latest engineering triumph that could form the basis of future hypercars. Its ultra-high performance electric vehicle (EV) platform forms the basis of a much more powerful performance category and is designed to meet the ambitious goals of hypercar manufacturers.

Known to the industry as EVR, the platform is the latest development by WAE; an EV platform that is lightweight and optimises the use of gravity by positioning the battery in the centre.

"EVR combines WAE's exceptional expertise in motorsport-bred lightweight, composite structures and high-performance battery powertrains with our knowledge in developing and delivering electric vehicle programmes," says Paul McNamara, Technical Director at Williams Advanced Engineering.

"It rapidly accelerates high performance electrification offering a turnkey solution for both start-ups and OEMs with an affordable business case, reduced time to market and a highly flexible architecture."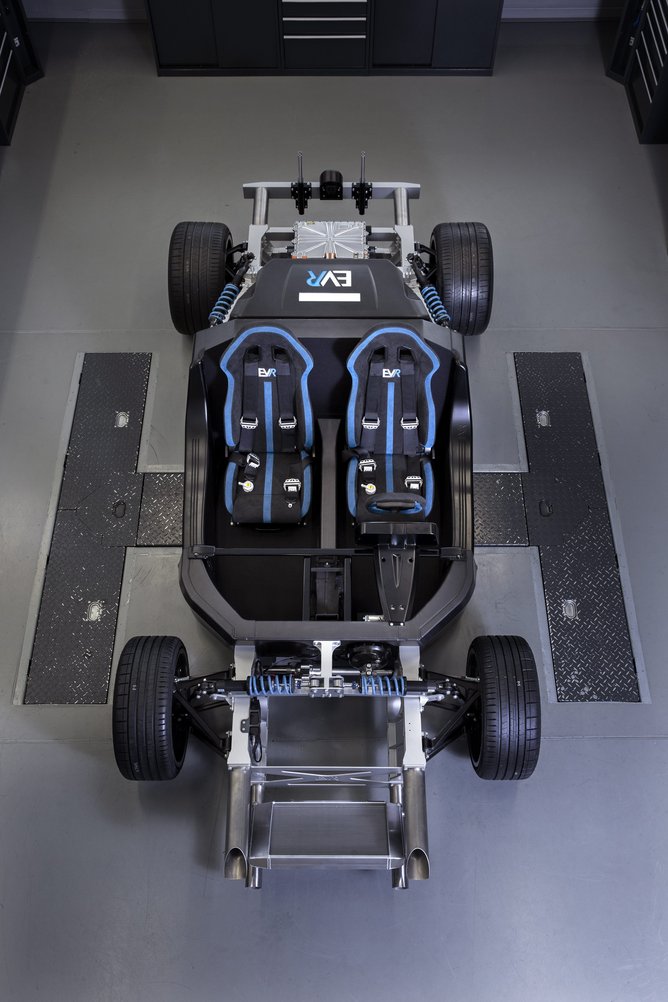 Next-generation EV technology for sustainable high performance
The platform is designed with an 85kWh battery and peak power output of 1650kW, putting it in the category of 0-100km/h in under two second by default. The top speed of the platform is capable of reaching 400km/h (248mph), shifting a vehicle body that weighs less than 1.8 tonnes.
As the base level model, WAE expects that OEMs and Tier 1 vendors will be able to leverage the current platform and scale its capabilities by integrating new technologies and batteries. The company has also designed the EV platform with hydrogen capabilities in mind with the ability to integrate fuel-cell technology.
But, the platform isn't restricted to high-performing cars, as Rob Miller, Head of Electrical at Williams Advanced Engineering, says how the EV platform could be applied further.
"We are delighted to be showcasing this innovative new technology at LCV-CENEX, which offers greater flexibility and speed to market for customers across a wide range of sectors."
Innovations in motorcycle technology
Also showcased at CENEX LCV was the Triumph TE-1, which received significant investment of expertise from WAE. The motorcycle is the latest concept from Triumph and marks the company's shift towards e-mobility.
The unique collaboration between both companies, as well as Integral Powertrain Ltd, WMG and the University of Warwick, was funded by the Office for Zero Emission Vehicles through an organisation called Innovate UK. The EV triumph achieves a range of 161km (99 miles), weighs only 220kg and is capable of charging to 80% in 20 minutes.
"WAE has grown from an embryonic business in 2010 to one which now employs over 500 people engaged in leading-edge and transformative technologies for a growing list of applications, sectors, and clients," says Craig Wilson, CEO of Williams Advanced Engineering.
"The array of electric vehicle-focused innovations debuted here today at CENEX LCV underlines our capabilities in the development of high-performance solutions for the rapidly expanding EV market, further underpinning the company's exciting global industrialisation plans."