Surging EV sales increase nickel output requirements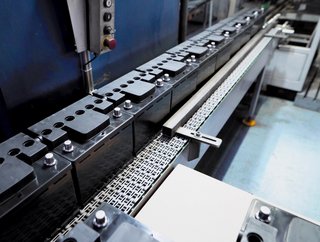 Recent developments in EV battery technology have led to increased demand for nickel, with Tesla, Toyota and Ford signing deals with Australia's BHP Group
The one thing every electric vehicle has in common is a battery. The central power source and storage unit of an EV, be it a battery-electric vehicle (BEV) or a plug-in hybrid electric vehicle (PHEV), the battery is a component that, like a traditional fuel tank, is often overlooked as a critical component to manufacture.

But with EVs gaining popularity across commercial and public sectors, the need to increase battery production has never been more pressing. And it's not as simple as boosting production in the factories, with a supply chain of various metals and components needing to be accelerated in step.

While the traditional view of EV batteries would have you believe lithium was the key component, recent developments led to an increased reliance on nickel, an industry that is already worth US$20bn a year thanks to its usage in the production of stainless steel.
Why is nickel so important to EV manufacturers?
By mass alone, nickel is already the most important metal in lithium-ion batteries, and that importance is only set to increase. Recent developments in battery technology have revealed that increasing the nickel content of the battery cathode, that is the connection where the battery is discharged, improves the energy density of the battery - the net result of this being that the battery lasts longer between charges, and for EVs specifically, allows for longer distances to be travelled on a single charge.

Such is the potential of this development that Tesla are now using batteries from Korean manufacturer LG Chem that have battery cathodes comprised of 90% nickel, improving their storage capacity, and therefore, the car's range.

As an added benefit for both manufacturer and consumer, the increased proportion of nickel as part of the battery cathode means a reduction in the amount of cobalt needed, a material that has seen significant cost increases in recent years. Ultimately this results in a net saving on battery components, which can be passed on to the consumer; as a recent example, the battery in the Chevrolet Bolt accounts for 26% of the overall vehicle cost alone.
Increasing nickel output
With nickel becoming an increasingly important component within the EV market, and stainless steel maintaining its universal appeal, the need to increase nickel output has never been greater.

EV manufacturers were quick to sign supply agreements over this key resource, with Tesla, Toyota and Ford all working with Australia's BHP Group Nickel West operation to obtain nickel for their batteries. With EV sales set to increase exponentially, BHP anticipates an increase in the requirement of nickel production of 200-300% by 2050.

Speaking at an industry conference, Jessica Farrel, Asset President for BHP Nickel West, explained that due to this anticipated market growth, BHP "have budgeted a significant uplift in exploration spend over the next two years", with expectations that "90% of all car sales [will be electric] by 2040".

With the BHP Group's Nickel West operation containing an estimated 7.4 million tonnes of unexplored nickel deposits across its 120,000 hectares in Western Australia, which BHP claim to be the second largest resource globally, the company is in an excellent position to help fulfil this increased demand.

While debate still exists around the ecological impact mining poses to the long-term health of the planet, BHP has committed to generating their power from renewable sources at its nickel mines across Western Australia, signing agreements with renewable wind and solar energy companies to fully cover their energy needs by 2024.