Lucid Motors pioneers the luxury electric vehicle 2.0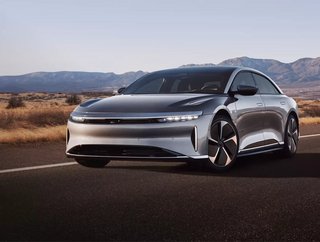 Credit: Lucid Motors | Lucid Air Touring
Evolved by ex-Tesla Chief Engineer Peter Rawlinson, Lucid Motors aims to deliver luxury electric vehicles and version 2.0 of EV technology and performance
In some circles, Lucid Motors is defined as the successor of Tesla, or we dare to call it Tesla 2.0.

Not only has the company topped the range performance of Tesla, and the speed of its Model S Plaid, but this was all carried out by personnel that lived and breathed the very vehicle it sought to beat. As the previous Chief Engineer at one of the world's most influential pure-play electric vehicle (EV) businesses, Peter Rawlinson took on a new challenge for more than 10 years as he joined Atieva to become its Chief Technology Officer.

Following his appointment and wider discussions about how the business would approach EV market entry with its very own car, Rawlinson decided to change the company's name to Lucid Motors. This catalysed the evolution of the company from its leading position in battery systems and technologies to a full-blown carmaker that taps into the luxury market.

Under the Atieva name, the company delivered great systems to Formula E as its primary battery tech supplier, which is where the team attributes its greatest success and its influence on the electric racing industry. At this point, one of the hardest challenges was overcome, leaving Lucid Motors to put the pieces of its luxury Lucid Air model together.
Not only does the Lucid Air boast exponential speed and a range that exceeds 500 miles per charge, but also touts charging of up to 20 miles per minute. As Tesla set the standard for EV performance, Lucid Motors set out on a journey to unpick it and expand upon what was already available on the market, but provide a true level of luxury that is somewhat lacking in Tesla's simplistic designs.
As with many other startups in the automotive sector, one of the major challenges Lucid witnessed was that of funding. Despite receiving a large investment sum of US$1bn in 2018, the company still struggled to secure more. Looking back on this, the company has now successfully exceeded 4,300 deliveries of its electric cars in 2022 to a market that equates to US$10bn per year. Tapping into the electric luxury sedan market has proven a challenging task for the company, yet it persisted to achieve overall deliveries of 7,304+ as of Q2 2023.
Proprietary technology for building an EV like no other
With in-house battery development capabilities, Lucid Motors is well educated in battery systems and energy management. The company gains the upper hand in this area, by minimising potential heat in its battery packs, making them as efficient as possible.
Recognising the company's expertise and unwavering commitment to exceeding the bounds put in place by Tesla, Lucid Motors is certainly a business to watch as electrification continues to take shape. The company's CEO is also up there as one of the leading executives in the EV space.
******
Further insights can be found on our website or click here to receive our newsletter with a constant feed of new stories every week.
EV Magazine is dedicated to creating a global community of businesses, experts, and EV enthusiasts with comprehensive insights into automotive and the surrounding sectors.
For more EV insights check out the latest edition of EV Magazine and be sure to follow us on LinkedIn & Twitter.
You may also be interested in Sustainability Magazine and Energy Digital Magazine.
Please also check out our upcoming event - Sustainability LIVE in London on September 6-7 2023.
BizClik is a global provider of B2B digital media platforms that cover Executive Communities for CEOs, CFOs, CMOs, Sustainability Leaders, Procurement & Supply Chain Leaders, Technology & AI Leaders, Cyber Leaders, FinTech & InsurTech Leaders as well as covering industries such as Manufacturing, Mining, Energy, EV, Construction, Healthcare + Food & Drink.
BizClik – based in London, Dubai, and New York – offers services such as Content Creation, Advertising & Sponsorship Solutions, Webinars & Events.