Lightyears strikes agreement with EV leasing firm Arval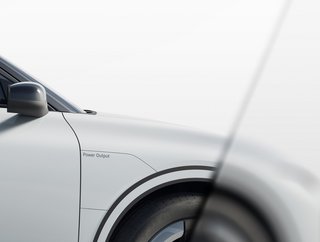 The car leasing company, Arval joins forces with the solar-enabled EV startup, Lightyear, resulting in the pre-order of new, sustainable automobiles
The Dutch high-tech company struck a new level of innovation upon the release of the Lightyear—an EV that leverages solar power capabilities.
In the wake of range anxiety, Lightyear quickly gained traction as a suitable model of vehicle that could potentially tackle the concerns of consumers as they look for the best options for convenient, sustainable mobility.
The company is the fastest growing EV company, achieving the title since its founding in 2016, and is driven by the impending impacts of climate change. The company only released its Lightyear 0 concept to the public in 2022, and by November, was already in (limited) early-stage production.
Accelerating efforts to eliminate climate change
The company now reaches a major milestone, having joined forces with Arval, the automotive leasing firm, to supply its Lightyear 2 via leasing contracts.

Owned by BNP Paribas, the pre-order agreement was signed by Arval, which has been heralded as Europe's number one, full service, multi brand vehicle leasing company and a critical business in facilitating the shift to sustainable mobility solutioned.

"Next to offering our solar electric cars to individual consumers, Arval plays a crucial role as a leasing company in making our technologies available for as many people as possible," Lex Hoefsloot, Co-Founder and CEO of Lightyear.

The signatures for 10,000 Lightyear 2 models brings the company's total up to 21,000 vehicles pre-ordered and a total revenue of €840mn—just one week after the waiting list for the car was opened.

"We are grateful for their trust and being able to have their expertise and international footprint to out Lightyear 2."
Bringing enhanced range capabilities to market
The most distinctive feature of the Lightyear 2—one that increases the range of its vehicles over others in the market—is the photovoltaic roof and hood, which allows for solar energy sequestration. The pioneering design earns the EV around 800 kilometres of range per charge, and is three times faster to charge than a conventional model.

"This solar powered electric vehicle comes to the UK market at the right time, when our customers have already adopted around 30,000 electric vehicles. Its range-extending technology and affordable price will further accelerate the shift to sustainable mobility for fleets and individuals alike," says Lakshmi Moorthy, Managing Director of Arval UK.