F1 veterans join Verge Motorcycles to develop e-motorbikes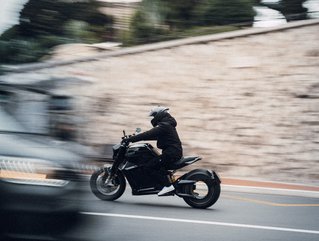 F1 veterans join the board at the electric motorcycle company Verge Motorcycles
Supporting the fast-moving consumers who enjoy speed and adrenaline, Verge Motorcycles employs F1 veterans to break the boundaries of electric motorbikes
Continuing its growing success in the global motorcycle market, Verge Motorcycles now looks to command more attention from the automotive world.

The company grabbed the attention of some major personnel from Formula 1, including the former Chief Financial Officer of Aston Martin Lagonda Plc, Mark Wilson, as well as McLaren Automotive's Mika Häkkinnen—a legend in the world of F1. Bringing on board such critical expertise, Verge hopes to break the boundaries of the motorcycle industry as it promotes offerings that exceed the expectations of electric motorcycle power and range.

"Cars and motorsport have played an important role in my life, so the opportunity with Verge was irresistible," says Wilson.

"I believe Verge's innovation, cutting-edge design and ambitious vision will take the company far. It's inspiring to be able to support the company's global growth with my own experience, knowledge and networks."

Also advising the organisation is the internationally respected cybersecurity expert Mikko Hyppönen, who was brought into the fold to establish more insight into the technological innovation for Verge's motorcycle range. Much of his focus will be spent on enhancing the safety credentials of the electric motorbikes.
"Safety is a crucial part of the development of advanced motorcycle technology. I'm always looking at ways to safeguard and secure connected things—even if they are moving at 250 km/h," says Hyppönen.
It's safe to say the company is on the verge of great innovation and growth as it undergoes a rather significant recruitment drive for its Innovation office, which will be positioned in Tallinn (Estonia), San Francisco and London. According to the company's CEO, Tuomo Lehtimäki, the never couple are all about growth.
"Our ambition is to grow quickly and expand our operations to more and more new markets in the next couple of years, and our advisors will play an important role in this," says Lehtimäki.
"We are extremely pleased to have this group of world-class professionals behind us. I believe they will be a great help in maintaining our position as the market leader and scaling the business as efficiently as possible."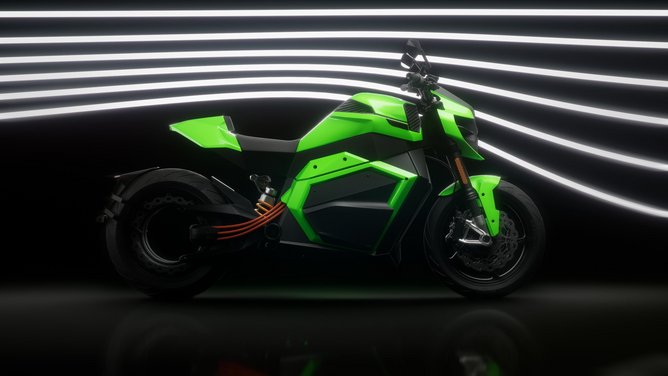 Verge TS Pro - Ultra Green
What makes Verge a unique motorcycle brand?
One of the most noticeable innovations seen on Verge Motorcycles is the design of its rear rim. The company has integrated its motor into the rear wheel, which is claimed to produce more efficiency, by optimising battery life, increasing the range.
According to the statistics on its website, its latest electric superbike was showcased at CES 2023 and set to achieve a range of up to 350 km (215 miles) per charge, while also possessing the power to reach 100 km/h (62 mph) in 3.5 seconds.
The company is reinventing the wheel, creating an award-winning sleek and efficient design that could also reduce maintenance in the future as less moving parts are incorporated into the bike build.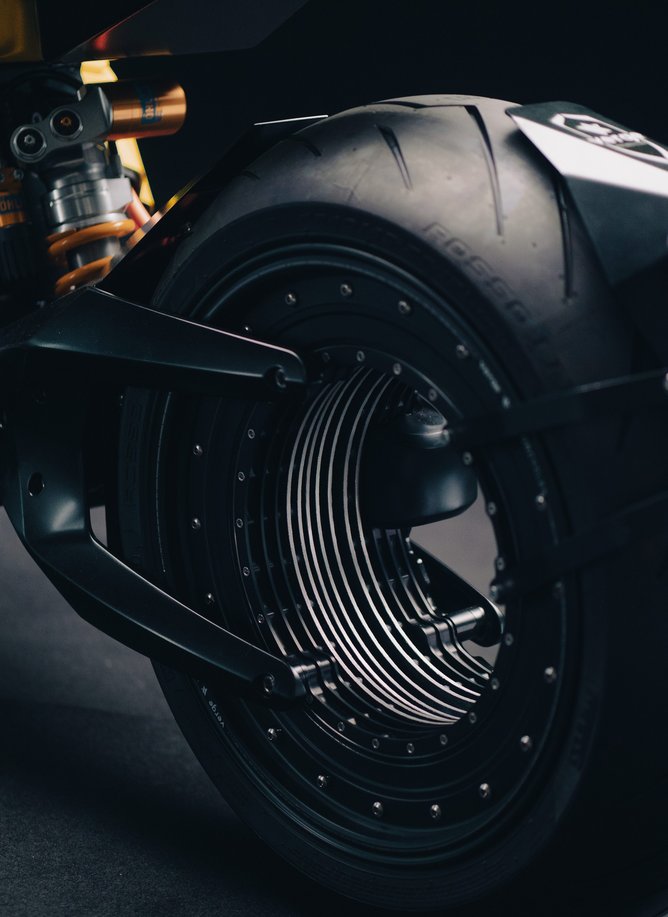 Verge TS Pro rear hub motor
The expansion of Verge's innovation footprint means it can further elaborate its already phenomenal performance and truly break the boundaries of what has already been achieved by its e-motorcycle competitors.
"In addition to skilled hardware engineers, we at Verge are interested in technological expertise in such areas as connected vehicles, artificial intelligence, next-generation human-machine interfaces, machine vision and sensor-based pattern recognition technologies, for example," says Marko Lehtimäki, Chief Technology Officer at Verge.
"We offer our employees an unrivalled opportunity to participate in the development of the future of motorcycles together with our global partners and other experts."