Canoo awards contract to VDL Nedcar for EV manufacturing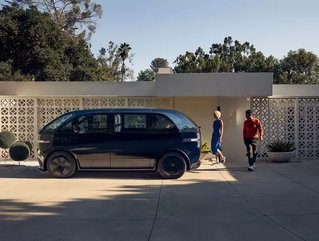 Canoo, a trailblazing company in the electric vehicle (EVs) manufacturing industry, has officially announced owned and contract manufacturing plans
Canoo, a trailblazing company in the electric vehicle (EVs) manufacturing industry, has officially announced owned and contract manufacturing plans that will ensure the company manages to deliver on its promise to consumers of production and delivery of vehicles in Q4, 2022.

During the company's first Investor Relations Day, Chairman & CEO of Canoo, Tony Aquila, named VDL Nedcar as its contract manufacturing partner. VDL Nedcar, which I'm sure many of you will already have heard of, is the only independent Vehicle Contract Manufacturer in the Netherlands and has enjoyed fifty years of growth under owners, including Mitsubishi Motors and Volvo cars. According to the report, Nedcar will manufacture the Lifestyle Vehicle for the United States and European Union markets, while Canoo builds a US-based mega micro-factory.

"We conducted an exhaustive search, invested significant amounts of time and resources that span the globe, in our search for our Phase 1 contract manufacturer. VDL Nedcar is the right partner," said Tony Aquila, Investor, Chairman and CEO of Canoo, Inc. "They are the top trusted European manufacturer building high-quality products for leading OEMs, and they significantly outcompeted the other contenders. VDL is also independently owned by the van der Leegte family of entrepreneurs - which aligns with our commitment to support businesses that form the backbone of communities. This strategic partnership will enable us to deliver vehicles to market while we build our Phase 2 factory in Oklahoma. It also strongly positions us for geographic expansion in Europe and builds a lasting relationship with VDL Groep of companies. Our investment will help us scale quickly and fulfil our mission to bring affordable, purpose-built EVs to Everyone."

Canoo and VDL have already gotten to work on vehicle manufacturability and production planning so that Canoo can successfully lay the groundwork for its upcoming US manufacturing operations expansion, which will be completed in Oklahoma in 2022. The Nedcar facility currently expected to produce around 1000 units for both the US and European markets in 2022, with an additional 15000 targeted for the following year.

"Canoo's bold approach to designing and building electric vehicles makes them an ideal partner as we work together to shape the future of mobility," said John van Soerland, CEO of VDL Nedcar. "This partnership advances our strategic vision to provide a contract manufacturing solution and expand our expertise in the EV arena."

Currently, Canoo is entering its GAMMA phase of development and is on track to start production soon. The company intends and expects to launch its Lifestyle Vehicle in Q4 2022, closely followed by the Multi-Purpose Delivery Vehicle and Pickup Truck.