AEHRA acquires engineering leader from high-end EV brand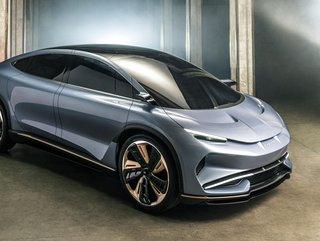 The Co-Founder and CEO of AEHRA, Hazim Nada welcomes a Chief Engineering Officer with history working at Ferrari and Lotus on high-end cars, including EVs
More recently we learned of the AEHRA story as the EV startup brings new and exciting innovation into 2023.

Having acquired team members from some high-end automotive brands like Lamborghini, Porsche, and Genesis, AEHRA was able to unveil its first ever production-ready prototype of its SUV in November 2022.

As a global ultra-premium EV brand, the company prides itself on challenging the automotive norms, which resulted in its pioneering, monobody design that caters for the onboard electric architecture, as opposed to an internal combustion engine (ICE).

With the AEHRA SUV out in the public eye, the company is now focusing on procurement and production plans and, as a result, sees the appointment of its Chief Engineering Officer, Franco Cimatti.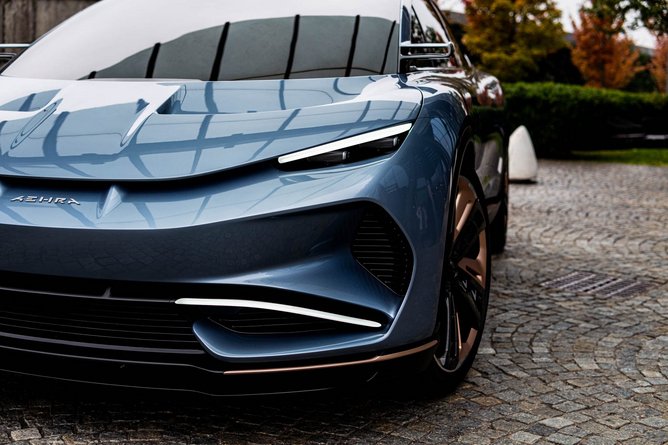 The EV engineering lead with sports car heritage
Cimatti has four decades of experience working with world-class automotive teams, including that of Ferrari and Lotus—perhaps closest to AEHRA's position in the EV market.
His time at Lotus was spent developing a new generation EV format to power the SUV in its lifestyle brand. During 32 years at the Italian supercar company Ferrari, Cimatti was responsible for road testing, development and production of its high-end cars.
But, the experience that AEHRA will likely tap into in the current stage of development is Cimatti's 24 years working in strategic planning, concept creation, and feasibility analysis—a critical process in bringing the unorthodox EV to market.
"Joining AEHRA represents a tremendously exciting opportunity to work for a company that is delivering a true breakthrough in premium electric vehicles. At AEHRA, co-founder Hazim Nada and his team are creating something utterly unique and breathtakingly original," says Cimatti.
"That's evident not just from the product, but also from AEHRA's radical approach to production with its asset-light manufacturing model and its determination to transform the entire customer experience."
As a major authority in the industry, Cimatti—at 64 years of age—is excited by the fact that Nada has already rallied a very intelligent and prestigious group of people to champion the AEHRA brand name.
This includes Filippo Perini and Alessandro Serra, the two minds behind the final design of the AEHRA SUV with exclusive backgrounds working for the likes of Lamborghini, Genesis, Audi, and other design projects.
"I am highly motivated to join AEHRA's fledgling but exceptionally talented team. I relish the opportunity to work for a small, ultra-agile company where I can make an impact quickly, while helping recruit and build an engineering division," says Cimatti.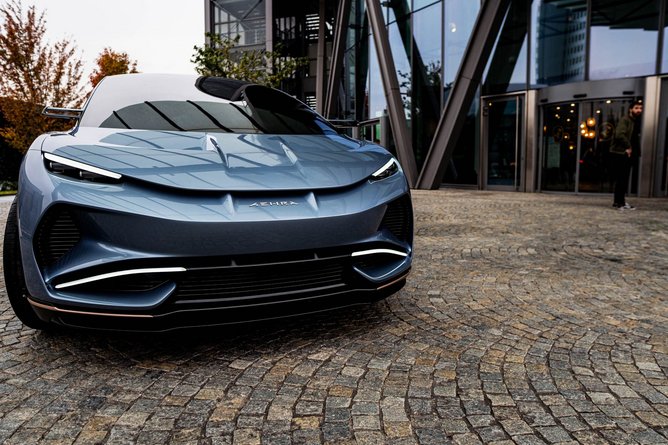 The company's CEO also commented on the entry of his first Chief Engineering Officer.
"Since launching AEHRA, we have been determined to recruit people of only the highest possible calibre," says Nada.
"This approach has enabled AEHRA to progress rapidly and surpass all our strategic milestones. The appointment of Franco Cimatti as Chief Engineering Officer personifies AEHRA's strategy of hiring the very best of the best."
Over the foreseeable few months, we can expand to see great strides taken now that the car's design, both inside and outside, are finalised and ready to be optimised for production. While Nada's team will be focusing on the acquisition of components, much of the car is built to accommodate off-the-shelf electrification components that will reduce the development and production times drastically.
This is why it will be time for Cimatti's team to take point.
"Franco is famed throughout the automotive industry for his visionary approach to engineering. His knowledge of the global automotive sector and supply partners, coupled with his expertise in electric mobility, will prove invaluable for the expansion of AEHRA's asset-light manufacturing ecosystem," says Nada.
"Franco's ability to seamlessly merge the implementation of a cohesive overarching product development strategy with hands-on, granular attention to every single detail is legendary. Equally so is the roster of groundbreaking Ferrari models, and the technological firsts they featured, brought to fruition under his watch."
The latest updates on the AEHRA SUV
Following the successful unveiling of the AEHRA SUV, Hazim Nada—and the SUV—will be joining us live at the London Transport Museum. Speaking at EV Magazine LIVE, Nada will be sharing the story behind the brand and how it makes ultra-premium cars sustainable.
To hear directly from the founder of the company and find out more about AEHRA's EV endeavours, sign up to EV Magazine LIVE as virtual attendee or check out the January issue of EV Magazine.