OEMs and consumers impacted by low-mileage EV write-offs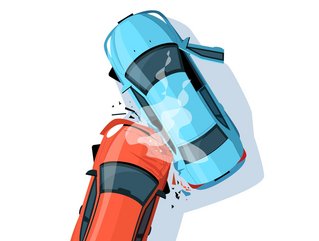 EV batteries have zero repairability according to experts, but how does this affect EV drivers and OEMs?
Addressing the conversation around low-mileage EV write-offs, it's clear how consumers could see costs rise, and OEMs may experience higher competition
Just as we were pondering the state of the second-hand vehicle market, news came that electric vehicles (EVs) come with their own unique issues.

The saviour of our planet, the battery-electric vehicle (BEV), could be written off faster than any other internal combustion engine (ICE) vehicle in history. This is seemingly due to the battery itself; if an EV battery is scratched or damaged there is no way of repairing or replacing it.

This could indeed be a nightmare for the industry that so desperately attempts to reduce carbon emissions and, equally important, eliminate waste. According to Reuters, the leading EV maker Tesla is one of the businesses most at risk in this situation as the battery is a significant structural component for its Model Y.

What does this mean for consumers? Not only are EVs incredibly expensive to purchase 'off the shelf', but the insurance premiums are climbing as a result of statistics around the number of low-mileage write-offs.
Consumers affected by unrepairable EV batteries
Electrified vehicle sales have increased over the past year or so, but the number of disruptions could potentially put buyers or owners off the idea of driving one in the long term. In the eyes of the United Nations (UN) ICE cars must go, and be replaced by their zero-emission counterparts.

However, we're yet to see a fine line cut between those who want to eliminate their emissions and those that wish to save money in a time of spiking living costs. Currently, the most affordable ICVs are cheaper to buy than electrified ones, publicly available power solutions are most cost-effective, and insurance premiums are manageable for the majority.

The increasing data on EVs declared undrivable will effectively increase insurance premiums for electric cars that are already exceptionally high in price, which could be a flaw that turns consumers away.
Actions to be taken by EV manufacturers
While Tesla is one of the main brands disrupting the industry, the company has failed to comment on the fact its vehicles cannot be repaired in the event of damage to their batteries. Supporting these insights into the Tesla battery pack is the company who made the diagnosis. Munro & Associates recognised Tesla's zero repairability.

Other much-loved brands, including BMW, Renault, Hyundai, Nissan, and Stellantis, have also seen an increasing number of low-mileage write-offs since they entered the space.

However, other OEMs could potentially rise in popularity in this situation as the likes of Ford Motor Company and General Motors say they have made battery packs much easier to repair. This could suggest that repairability becomes the new competitive advantage for some OEMs and an area of action for many others.
What about the circular economy?
In this situation, another question lies: "What about the circular economy?"

The majority of car makers have seen this as a primary selling point in the eyes of consumers, investors, and a key component of their sustainability strategies.

In theory, with circular principles applied, OEMs must be able to dispose of the materials from written off cars in a responsible way. Organisations like Synetiq, a UK car salvage company, are working on ways to safely handle damaged batteries. Volkswagen has also shared details on its website relating to the battery life cycle and how it deals with end-of-life batteries.