London's ULEZ expansion impacts fleets and their operations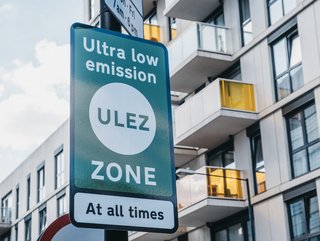 The ULEZ zone eliminates emissions in London's city centre
The expanding ULEZ zone in London is squeezing out ICE cars from its centres, but what are the effects on fleets and their operations in the UK's capital?
The Ultra Low Emission Zone (ULEZ), implemented by Mayor of London Sadiq Khan to combat air pollution and enhance air quality in the city, has proven to have both positive and negative consequences.
Regarded as one of the most radical anti-pollution measures worldwide, the ULEZ received significant support from Londoners, with a YouGov poll in April 2019 indicating that 72% of residents favoured implementing emissions charges to address air pollution and congestion. However, the Federation of Small Businesses expressed concerns about the additional financial burden imposed on many small firms, leading them to worry about the future of their businesses.
In April 2019, the ULEZ was expanded to cover a larger area of London, and by August 2023, it will encompass all of Greater London. This means that any vehicle entering the zone must meet specific emission standards, or they will be subject to a daily charge.
This expansion presents a significant challenge for fleet managers in London, who must promptly and effectively adapt to the new regulations.
The larger zone will impact more delivery destinations, resulting in additional cost burdens for unprepared fleet managers. Consequently, fleet managers need to find ways to ensure their vehicles consistently comply with the new standards and closely monitor their drivers' routes.
How does London determine the extent of the ULEZ zone?
The first step is to identify which vehicles fall within the scope of the ULEZ. Cars, vans, and motorbikes registered before 2006, as well as lorries and buses registered before 2009, are liable for the charge. This knowledge is crucial, especially for fleet managers on the outskirts of London who have not previously dealt extensively with the ULEZ, as it helps identify the initial vehicles that need upgrading.
The next step is to assess the emissions of the remaining vehicles. The ULEZ requires all vehicles to meet the Euro 6 emissions standard. This means that any vehicle not meeting this standard must also be upgraded or replaced.
Fortunately, fleet managers have several options available to them. The simplest and most cost-effective solution is to equip existing vehicles with emissions-reducing technologies. For instance, diesel vehicles can be fitted with diesel particulate filter (DPF) systems, enabling them to meet the ULEZ standards. However, it is important to note that these filters require regular replacement and maintenance, offering a temporary fix rather than a long-term solution.
Other alternatives include transitioning to cleaner fuels such as electric power or replacing current vehicles with newer and more efficient models. While initially daunting, the latter option may prove to be the most economical in the long run.
Forward-thinking fleet managers understand that operating an electric fleet can significantly reduce costs. EVs, with no fuel expenses and minimal maintenance requirements, are highly appealing to fleet managers involved in high-volume, short-distance deliveries, such as quick-service restaurants (QSRs). Recent research by iCompario suggests that rising fuel costs have prompted 86% of fleet managers to seriously consider switching to electric and hybrid models.
Transitioning the entire fleet incurs costs, but companies like Blitz Motors are disrupting the market by offering a B2B lease model that reduces upfront expenses. Additionally, they provide a fleet management platform. For independent restaurant chains like Kish, located within the ULEZ, Blitz Motors offers an ideal solution. With zero emissions, Kish's owner, Massoud, no longer worries about additional fees. Furthermore, with a fleet of branded eMopeds, Massoud is not concerned about third-party delivery apps taking a cut from his business.
The ULEZ expansion represents a significant change for London's fleet managers, but there are ways to minimise its impact. By identifying affected vehicles, upgrading or replacing them with electric alternatives, and staying ahead of the regulatory changes, fleet managers can ensure the continuity and success of their businesses.