Is Fisker's Ocean the most sustainable electric vehicle?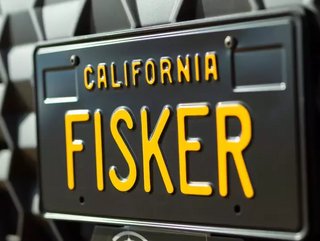 Bringing intuitive technology and eco-consciousness to an increasingly saturated market, Fisker Inc. aims to create the world's most sustainable EV
The world is becoming inundated with electric vehicle developments, many by existing organisations like General Motors, Ford Motor Company, and Toyota Motor Corporation. But, it's interesting to see how the shift to alternative transportation has opened up the market for new carmakers to enter the industry. Another early automotive company—in comparison to the giants—is Fisker Inc., the developer of the Fisker Ocean.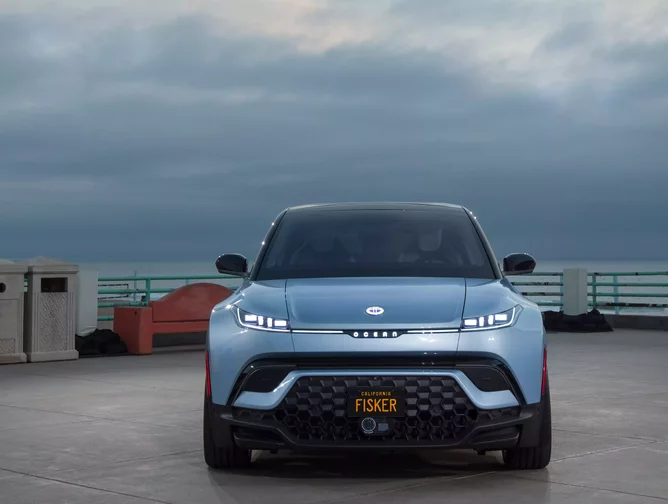 The Fisker Ocean is the company's solution to a luxury, guilt-free vehicle that doubles as a technology masterpiece. Although its size and design are that of a standard SUV, the vehicle leverages Smart Traction, making its performance comparable to a sports car—for the drivers that want the best of both worlds. 
A feature of the car that is uncommon in EVs is its SolarSky roof, which harvests sunlight to create energy for the vehicle. The energy obtained by the roof is used to support the performance of the battery-powered motor and its Extreme version is capable of producing 1,500 clean energy miles when fully exposed to sunlight. 
Other technologies that the vehicle uses include parking assistance, which scans the surrounding area to find a perfectly sized space and then proceeds to park the vehicle with no input from the driver. Similar to that of a self-driving car, the computer can detect obstacles like pedestrians, barriers, poles, and other vehicles, to avoid collisions.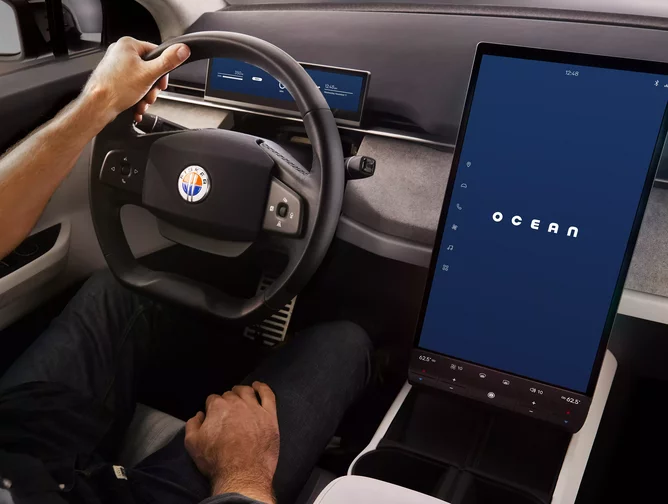 High-grade, sustainable interior design
The interior of the vehicle is intuitive yet sourced responsibly. Fisker boasts the Ocean as the most sustainable SUV on Earth, with the use of high-grade upholstery and carpets made with recycled materials, showing just how a circular economy can contribute to luxury products. Many of the fabrics use recycled plastic, rubber, old t-shirts and abandoned fishing nets—hence the company appropriately naming the car 'Ocean'.
One of the main features of the vehicle is its incredibly large display; a 17.1-inch touch screen that can be rotated for various uses. The Fisker App Personalisation allows drivers to get the most out of their vehicles through their smartphones with the ability to locate, monitor and control the temperature from behind the vehicle.