DENSO announces plans to invest in sustainable e-mobility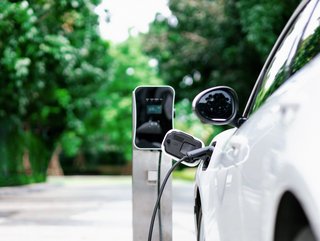 DENSO Corporation is to invest billions in e-mobility, sustainability and safety innovations
At the IAA Mobility conference in Munich, Shinnosuke Hayashi, President of the Fortune 500 company DENSO announced new safety and e-mobility investment
One of the most critical partners to the automotive sector, DENSO is a components manufacturer for the global car-making industry with over 70 years in the business. The organisation was founded by Toyota Motor Company, but became independent in 1949 as a major parts supplier—and now Fortune 500 business.
Its industry position brings DENSO into contact with many of the challenges faced by original equipment manufacturers (OEMs) today as they look to promote electric vehicle (EV) ownership, by completely switching out their product portfolios.
"Throughout history, human beings have pulled together to rise to significant challenges. Against one of the biggest challenges humanity has ever faced, it is vital that organisations like DENSO collaborate and harmonise with partners across the globe to solve the problems facing our planet," says Shinnosuke Hayashi, the company's President and COO who spoke at the recent IAA Mobility conference held in Munich, Germany.
This is where the company announced its commitment to the cause; investment in the ever changing automotive sector, which is now wholly focused on driving up the number of EVs available on the market. But, the investment that Hayashi spoke of at the event hopes to facilitate a surge in safety and sustainability research and development (R&D)—two key components of innovation for e-mobility.
"We believe mobility has an important role to play within this journey, and wish to lead the industry in the development of new technologies and solutions to achieve safe and high-value mobility and manufacturing," says Hayashi.
"We're making huge strides in our own manufacturing activities and by doing this, we believe we can empower the entire industry to do the same, to the benefit of society over the medium and long term."
DENSO's investment in an EV-enabled future
Hayashi preaches the fact that businesses similar to DENSO have an intrinsic role to play in influencing the automotive industry to evolve in line with climate demands. From his perspective, investment is one of the most important ways for big corporations in the EV supply chain to deliver the funding that is required in the industry.
This is apt considering a number of countries are making it somewhat more difficult to distribute electric cars internationally, but DENSO is focused on the components of those vehicles and accelerating inverter production to upwards of 12 million units every year by 2025. While this is merely one component in the long list of hardware required to successfully deliver EVs, it's a major starting point and will likely boost output in some countries' final five years to decarbonise their products.
Beyond the known technologies, Hayashi has also addressed the demand for further innovative solutions, including those of circularity and carbon capture. The proposed €63bn investment in R&D will drive knowledge and applications of solid-oxide fuel-cell (SOFC) and solid-oxide electrolysis cell (SOEC) technologies.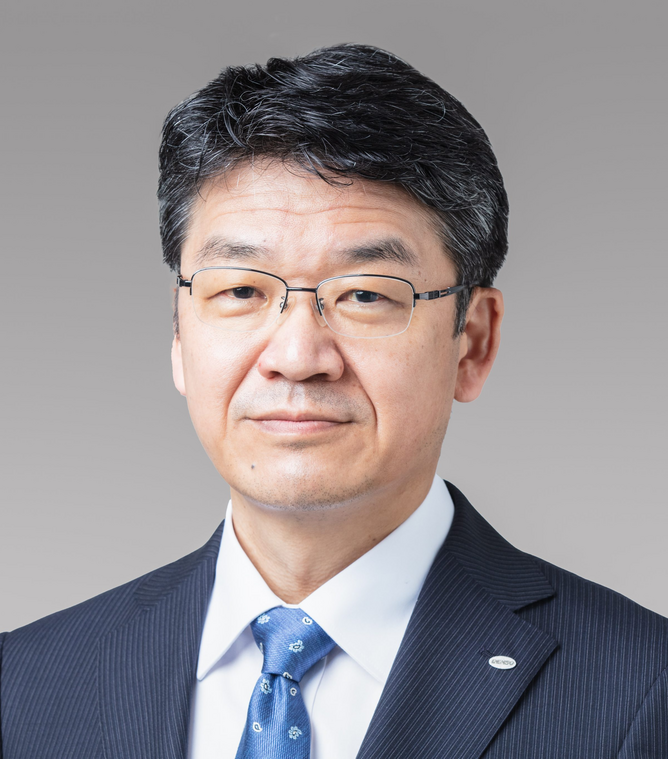 Shinnosuke Hayashi, President & COO of DENSO Corporation
Leading DENSO's sustainable automotive commitment
Over 37 years of his career, Hayashi climbed the corporate ladder in the name of DENSO Group and took on the Executive Director position for DENSO Corporation in 2015. During that time he had a watchful eye over an electronics platform for integrated control systems for automotive, and also generated some of the initial mobility solutions.
Following this, Hayashi became the Chief Software Officer, but was swiftly promoted to Senior Executive Officer of the organisation in 2020. Later he was appointed as the Head of the Mobility Electronics Business Group.
******
EV Magazine is dedicated to creating a global community of businesses, experts, and EV enthusiasts with comprehensive insights into automotive and the surrounding sectors.
For more EV insights check out the latest edition of EV Magazine and be sure to follow us on LinkedIn & Twitter.
You may also be interested in Sustainability Magazine and Energy Digital Magazine.
*********************************************
BizClik is a global provider of B2B digital media platforms that cover Executive Communities for CEOs, CFOs, CMOs, Sustainability Leaders, Procurement & Supply Chain Leaders, Technology & AI Leaders, Cyber Leaders, FinTech & InsurTech Leaders as well as covering industries such as Manufacturing, Mining, Energy, EV, Construction, Healthcare + Food & Drink.
BizClik – based in London, Dubai, and New York – offers services such as Content Creation, Advertising & Sponsorship Solutions, Webinars & Events.