Data shows hope for EV fleets in the UK's freight sector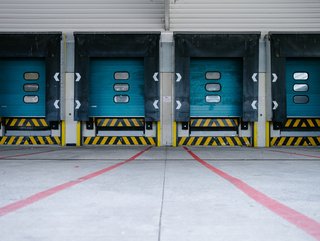 A study by business connectivity provider Neos Networks shows that UK freight companies plan to adopt battery-electric vehicles in the next five years
Anyone who is curious about whether the freight industry can adopt electric vehicles (EVs) will take great pleasure in the data from Neos Networks, an organisation that provides connectivity services, transport and logistics.

The company provides valuable data on this topic, which shows that 55% of UK freight businesses are planning to switch to battery-electric vehicles (BEVs) as part of their decarbonisation plans.

While the question still remains as to which form of sustainable, long-haul solution is the most effective, it is believed that the majority of companies are choosing BEVs over hydrogen fuel-cell electric vehicles (FCEVs). It was also noted that 7% of operators are yet to take up any emissions-reduction solution that would be operational within the five year time scale.
Reporting on freight electrification
But, the plans represented in the 2022 Green technology in Freight report, shows that there are some things that hold freight companies back from their potential decarbonisation goals.

According to some 34 of the UK's leading logistics firms, 42% of freight companies consider artificial intelligence (AI), and data acquisition and analytics, are crucial for emissions reductions. Yet, only 40% of companies that do so are using data to effectively reduce their carbon footprint.

Joanne Green, Sales Director for Public Sector and Transport at Neos Networks, explains how important data could be to overcoming climate challenges.

"We regularly talk to leaders in the transport sector, and hear about the challenges they face when it comes to decarbonisation," says Green.

"Smart tech, AI and real-time data are already being introduced by many to enable them to become more efficient. These can be important first steps on the road to achieving net-zero."
Neos Networks says cost is a concern when adopting EVs
So, what can be done to ensure that organisations meet zero-emissions targets?

Cost seems to be one of the major factors in firms' efforts to reduce emissions, as around 35% of operators say this is something they are prioritising over their sustainability.

One of the biggest challenges of electrification—or any sustainability solution—is justifying the short-term versus long-term cost. Organisations globally are finding that sustainability is having to take a back seat due to the immediate costs of achieving their goals.

Kerry Fawcett, Digital Director at iCompario, says "decarbonisation is an obstacle for logistics and transport, but can also bring about major improvements—recognising that solutions need to be implemented to avoid climate disaster through mismanagement of resources in one of the most pollutive industries. Exploring new technologies will be the key to change."

Fawcett also explains "there are ways to 'go green' in the industry by electrifying fleets, however, this comes at a substantial capital cost to the organisations. A soft route into this will be through the use of technology, and insights into operating behaviour of vehicles and drivers to better understand how this can be improved."

Reducing idling hours, monitoring fuel usage, and insights into driver behaviour will give leaders granular detail to make environmentally aware decisions regarding the use of their carbon-emitting assets."