Will new taxi laws put EV users Ola and Uber on a new path?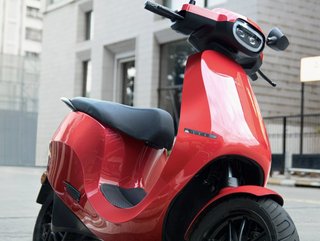 While succeeding in many areas, Ola, Uber and Rapido could experience struggles as taxi laws specify what types of ICEs and EVs can be used in Delhi, India
Knowing that India has seen multiple barriers to electrification, this isn't the only problem that plagues its transport sector.

As of now the Transport Department of Delhi is issuing fines to any Uber, Ola, and Rapido-affiliated bike taxis due to a number of concerns, including non-adherence to the Motor Vehicle Act of 1988.

It has been said by the department that any privately-owned vehicles being used for these ride-hailing services are illegal and anyone found to continue their service with one of platforms will be fined Rs 5,000 (US$60.38) for the first offence, followed by RS 10,000 (US$120.76) and imprisonment if they are to continue operating beyond it.
Could it be that end of ride-hailing services in Delhi?
While many citizens of the city say they benefit greatly from the low-cost services provided by Uber, Ola, and Rapido, the department has declared the bike taxis unlawful with further concerns that they do not have proper emergency buttons, posing real threats to female passengers.

Now that riders are only able to use registered taxi services, the next issue of concern is cost. Taxis are more expensive to use, which is why bike taxis were so popular, so there must be a plan in place to rectify this problem.

Perhaps the announcement of Ola Electric's plan to build the 'World's Biggest' EV Hub will allow the company to provide affordable transport solutions to cities in the form of electric two-wheelers. Ola Electric received a significant investment of Rs 76.1bn (US$920mn) as it begins to develop a localised supply chain for its electrified scooters.

The Ola Unity Ride took place in January 2023 to showcase the capabilities of the company's e-scooters, which was the world's largest EV ride ever.
This was before the company announced that it will use a 2,000 acre facility to build its e-scooters and battery cells, and house vendor and supplier parks. Mass production at the facility is expected to begin this year as Ola, and other businesses in the supply chain, received government incentives of US$2.3bn—funds set aside for battery cell development.
EV charging is still a major concern in India
In all the excitement, there is still more to be done to advance India's charging network. With such a unique transport network, the country is still in debate over the most suitable solution for all-round charging—whether it should focus on home charging, public charging, or battery swapping options.
The country's transport network is dominated by two-wheeled and three-wheeled vehicles, which was influenced majorly by the e-commerce boom during the coronavirus pandemic. As much of the transport in India will be localised, it could be that widespread public charging isn't necessary as trips are generally below a distance of 100 km. As a result, more of the heavy infrastructure could be reserved for intercity, long-distance transportation.