Ola Electric challenges leaders in ride sharing and EVs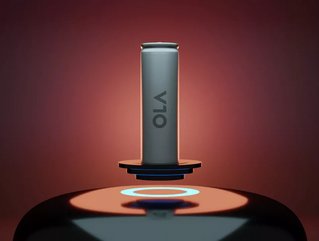 Founded by Bhavish Aggarwal, Ola Electric is making bold moves to undercut Tesla in the EV market and continues to fend off ridesharing companies in India
As one of the fastest growing companies in India, Ola Electric was originally challenged with fending off the likes of Uber in the ridesharing market.

Now, the company is veering towards offence to ward off Tesla from dominating the Indian electric vehicle (EV) market, by undercutting its vehicles by price.

Ola Electric's contribution to mobility in India comes in the form of two-wheeled mopeds and it has become the largest manufacturer of them in the country. Since then, the company has increased its focus on electrification and is working on lithium-ion battery technology of its own, while also developing Asia's largest, state-of-the-art battery research and development facility, which will go a long way towards its most recent exploits.

Ola Electric to compete with Tesla to electrify India
The company's CEO and Co-Founder, Bhavish Aggarwal carried over his love of technology research and development to the business in 2010. In his twenties, he became one of the founders of one of India's most successful companies, providing mobility to the masses.
His aim for the company is to undercut Tesla as it attempts to dominate the EV market across the globe and, with the country behind on its EV adoption, there is much competition to be had.
In its attempt to lead the EV revolution in the country, Aggarwal set its sights on providing vehicles to customers at record low prices, and showing that it is possible to electrify the roads at a much lower cost of a Tesla.
"The cheapest Tesla costs US$50,000, which most of the world cannot afford," says Aggarwal. "We've a chance to lead the EV revolution with a different set of options priced between US$1,000 and US$50,000."
While it is still very much in its growth stage. The EV market in India is expected to increase in value to more than US$150bn by 2030—roughly 400 times the current size of the market. Last December, Ola Electric released its all-electric two-wheeled scooter to the market, which it hopes will bring e-mobility to the fore. However, Aggarwal is determined to be one of Tesla' main competitors.
Sustainability through responsible manufacturing and inclusivity
To provide electric vehicles at such a significant scale, Ola Electric operates a two megawatt manufacturing plant, which leverages robotics to produce its current vehicles in high quantities. It is also a major employer of females in the country with predominantly women working the production line.