Ultraviolette joins the EV motorcycle generation in India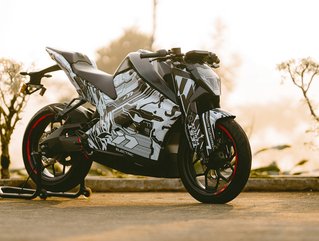 The group of designers and engineers at Ultraviolette are developing a new motorcycle that brings a new lease of innovation to India through EV technology
Is it possible for motorcycles to become mainstream means of transport for the majority of the population?
While there has been an emphasis on the use of public transport and ride-sharing for quite some time, there are still many single-use cars on the road creating emissions without maximising the use of passenger cars. According to the International Council on Clean Transportation (ICCT), road vehicles accounted for around 90% of India's carbon dioxide emissions.
Micro-mobility could be the way forward. Although a higher risk to riders, and a different style of transport, could we see more individuals in India taking up motorcycling as more offerings come into the market. For instance, Ultraviolette Automotive, a motorcycle development company in Bengaluru, India, brought together a team of aviation experts, designers and automotive engineers to develop something special for the industry—the F77 electric motorcycle.
An EV designed for Indian roads
The Ultraviolette F77 is a major step in the Indian motorcycle industry as it offers high-level performance while maintaining a low cost, making it more available to the masses—including the lovers of petrol motorcycle performance.
As it stands, current figures and updates suggest the bike will be priced at around 3 lakh (equivalent to £3,200) and feature a range of 125 miles per charge, 0-60mph in 7.5 seconds and a top speed of 94mph.
The company achieved this through design and innovation in line with Indian road conditions and has been supported along the way. In 2018 the company received investment from TVS Motor Group, a renowned two-wheeled vehicle company in India, to expand its facilities and invest more into the research and development of the F77.
---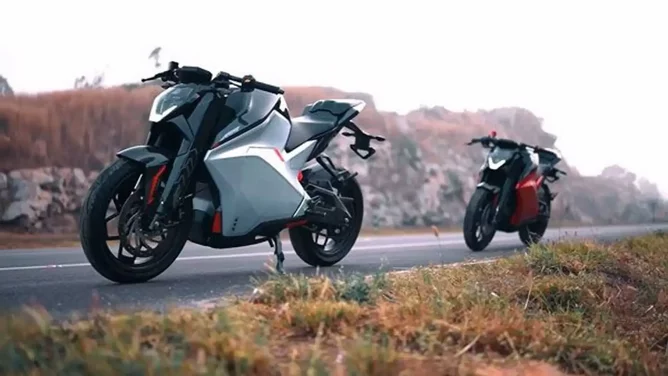 Ultraviolette F77
With aerospace engineers in the team, it's no surprise that the F77 sports a sleek, futuristic, fighter jet like design, which achieves high power output at such a low cost. The motorcycle is represented in a couple of colour schemes, including a grey camo version, which will be available at the production phase.
The company has also undergone rigorous battery development and testing for the bike to ensure safety for the riders, but also provide unrivalled power and energy density in a small package.
---
Smart connectivity enhances the F77 electric motorcycle
Innovation doesn't end with the development of the motorcycle. Ultraviolette devised a smart connectivity solution to enhance use of the motorcycle, which can track at-home charging status or find the nearest public charging point, tune the bike to the required performance, run diagnostics exercises remotely and present historical data from the vehicle to assess rider and bike performance.
Combining the bike and the app also provides the customer with the 'Find My Bike' function for tracking its whereabouts. So, while the motorcycle will be lower in price in comparison to others on the market, the company will build in security for the rider's investment.