Siemens MD talks e-mobility infrastructure solutions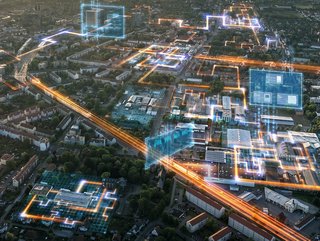 Looking back at Siemens Transform 2022, we spoke to Bernard Magee, Manager Director - eMobility Infrastructure Solutions about the future of EVs
Earlier this year, Siemens held its Transform 2022 conference and EV Magazine spoke to Bernard Magee, Managing Director - eMobility Infrastructure Solutions, about the success of the event and what it represents in regards to the future of electric vehicles (EVs).
As Siemens develops software and hardware for the next generation of energy, the company will play a crucial role in raising awareness, but also progress in electrification as many industries play their part in it.
What's your career background?
I've been with Siemens now for nearly 20 years. Most of that time has been working on the power side of things. So working on the national grid systems, the DNO systems, and just supplying equipment. This was a natural next step for me, using the power knowledge that I have then trying to blend that into the automotive industry.
Tell us about your journey with Siemens
I've been involved in E mobility with Siemens for about four years. I helped to trigger it for Siemens in the UK, and our first entry, our first step into this market was working with our partner, Ubitricity. That involved using lamp posts in London to charge vehicles. There was a new framework rolled out in London by TFL and we worked together with the Ubitricity on that. We got a place on that framework and have done a lot of business on it ever since.
So that was our first step and, really interesting for me and the team that we worked to put it all together and learn.
We learned a huge amount from the drivers and sales, as well as from working with the councils and the people who are deploying it. Interestingly, hearing from the guys who manage the lamp posts; the street lighting teams, we learned a lot.
How will EVs create opportunities for microgrids?
We have a couple of demos currently running off our own software, our smart charging software. The software really shows its benefit where, for example, you have a depot or a building where you are limited on how much power you can get into it but want to run loads of vehicles from it.
Our software is intelligent enough to work with the level of power that it has and then to schedule the charging accordingly. It is really fascinating for us to implement that and roll that out in London. We're running that now on route 36 buses. It has a constrained level of power coming in, but we can manage that. Also, the important thing for us here is the parking. Where you park these vehicles inside the depots is so important as well. It's an important piece of the puzzle when it comes to the whole EV strategy and your charging strategy.
Tell me one of the main challenges in the e-mobility journey?
The integration between the charging systems and the vehicles can sometimes be underestimated. If you think a charger works using the standard protocol, and yes vehicle manufacturers are using the standard protocol, but in actual fact they are not strictly using the exact same protocol. It might be the same protocol, but there might almost be different accents, you could say, between them in terms of language.
We have to iron out all of those issues and I will almost expect that when we come to a new project, working with a different vehicle, we're eyes wide open.