Lyft and Cowboy.com share insight into the e-bike sector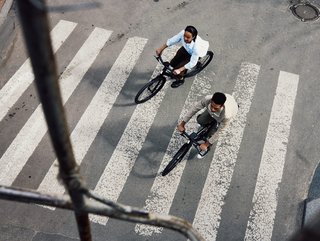 Riding on urban streets with the Cowboy.com electric bike
An in-depth, roundtable conversation on the pros and cons of e-bikes, whether bought from Cowboy.com or used in share mobility settings as provided by Lyft
Electric bikes (e-bikes) are gaining popularity across the globe for both private and public use. App-based mobility-as-a-service (MaaS) models are shaping the way that commuters get to work and bike shops are all now equipped with e-bikes—though granted at much higher price points than conventional bikes.
In 2020, it was estimated that e-bike industry sales would grow from around 3.7 million globally to a total of 17 million per year by 2030. We're already seeing this trend come to fruition, particularly since consumers have been given a taste of electric micro-mobility solutions through shared mobility platforms. In fact, throughout many cities, e-bikes are the delivery riders' transport of choice when it comes to companies like Uber Eats, Deliveroo, and JustEat.
Taking a somewhat provocative approach to this conversation—the use of both bikes and e-bikes—we probed players in the industry on the topic to find out what the future holds for pedal-driven bikes.
The Co-Founder and Chief Technology Officer at Cowboy.com, an e-bike company selling minimalistic bikes and championing a circular product life cycle, Tanguy Goretti (TG), shares his thoughts on the topic. Joining him is Laura Fox (LF), General Manager, Citi Bike, at Lyft Bikes and Scooters, sharing insights about the growing bike share market and overall adoption of e-bikes as a sustainable solution for future urban mobility.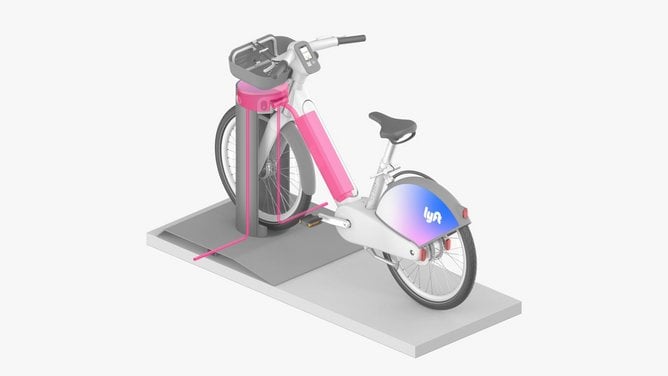 Image of the Lyft e-bike plugging into a docking station.
Will we need bikes now that e-bikes and e-scooters are available?
TG: There will always be a place for bikes—they're part of our culture, and, for many, they are the first mode of transport we learn to use as a child. Our e-bikes aren't intended as a replacement for bike; the majority of our customers didn't previously own a bike, so they're buying Cowboy to replace a car or public transport and, on average, they're using that bike eight times a week—it's their main vehicle.
Our mission is to help riders move in and around their neighbourhoods in a quicker, more convenient, and more enjoyable way than any other mode of urban transportation, and, in doing so, reconnect with their city, spend more time outside, and improve their fitness and mental health.
LF: We think that pedal bikes will continue to be a critical part of the system. Riders prefer to use pedal bikes 40% of the time. There's still a really big need there and it makes sense for a lot of different use cases.
As we think about the owned-versus-shared market, sometimes there's a larger thought that 'shared' and 'owned' are in competition with each other. It's not the case.
We actually see that for the people who ride citibike—and shared mobility in general—the majority of them do own their own bike, but they're serving different use cases. If I'm taking a one-way trip or the weather might not be great, or I don't have a safe and secure place to park my own bike, all of these use cases make taking a shared trip the best option.
What is the current state of e-bike innovation - what are companies looking to improve?
TG: Software is integral to the Cowboy experience, and we are always striving to provide riders with the most seamless riding experience possible. We were the first-bike maker to introduce a fully integrated wireless phone charging dock onto the bike stem—pushing the connected ride experience even further.
We were also the first to offer a navigate-by-air quality feature in our app, and the first e-bike to offer iOS 16.1 Live Activity Widgets, providing Cowboy riders with real-time ride data at a glance from the users' lock screen.
LF: Innovation is required in the bike itself, in charging, and there's also a need for innovation to determine how you bring people onto the platform and retain their excitement for riding. On that first point, we're focusing on what types of products people love, and those that really stand the test of time. That can really support the reduction of emissions as well as our overall operations—generally creating a great product.
The next thought is 'how do we continue to improve and make it an even more available product?' while also continuing to reduce emissions. We're exploring this with cities across the US, and we're having conversations with partners globally about charging stations and charging infrastructure, so that when bikes are docked at shared stations, they're actually charging.
Electrifying just a portion of the network, we can actually reduce the need for battery swaps by 90%, which is really exciting when you think about how shared mobility systems work.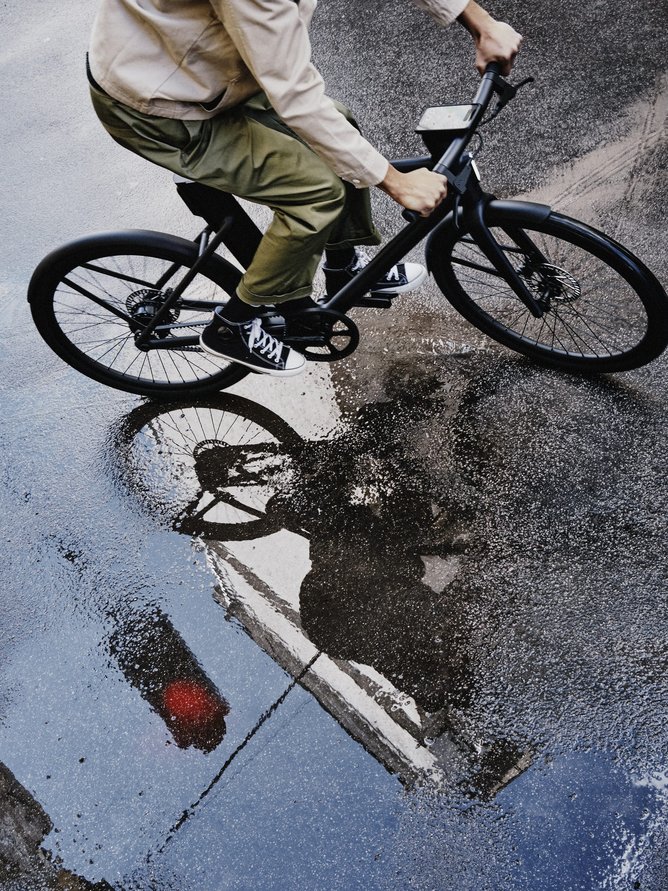 Image of the Cowboy.com electric bike.
Have you considered the implications on health? Safety, but also riders becoming lazy?
TG: Today, many individuals still don't believe that an electric bike provides the same fitness benefit as a traditional mechanical bicycle. However, research shows that, when riding an e-bike, exertion is similar when compared to regular bikes, and it's far more efficient than walking.
Our own user data shows that 30% of Cowboy riders said they had replaced a petrol-powered car trip with our bike instead. It is estimated that 25% of all car trips are less than a mile, so this shows that e-bike riders are actually moving way more.
LF: There have been a number of studies focused on e-bike riders, and it's been found that health outcomes actually increase; they get healthier because e-bikes require a bit less energy.
I've seen studies that said you use 13% less energy or you're burning 30% fewer calories, but it's not like you're burning zero calories, especially on a pedal-assisted e-bike. You're still putting in that torque yourself while getting a boost from the bike.
The second thing is that, once people start riding, they love it and want to do more of it. That leads to a longer amount of cycle time.
The third piece is that people are loving it so much that, rather than sitting sedentary in a car, they're using an e-bike to replace car trips—'70% of car miles have been replaced' is a stat that I come back to often.
Read the full story in the March issue of EV Magazine.