Great Wall taps into Thailand's electric vehicle industry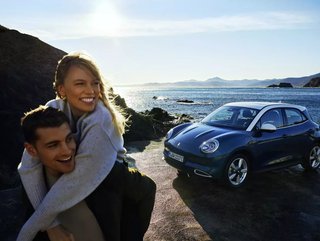 The Ora Funky Cat EV reached the market towards the end of 2022 Credit | Great Wall Motors
With more Chinese expansion into Southeast Asia, Great Wall Motors (GWM) joins other OEMs looking to leverage Thailand's electric vehicle (EV) market poten
The Thai electric vehicle market is, as expected, a laggard in the grand scheme of things. With a value of only US$158mn, it's certainly a miniscule market when compared to China's annual revenues exceeding more than US$100bn.

This means a smaller market for penetration by the country with the upper hand in EV production globally as China dominates the area and more companies look to compete for share of Thailand's less developed industry.

The leading battery-electric vehicle (BEV) in Thailand is the Good Cat, owned by Ora—a GWM business. At least, this was the case as of July 2022 when Statista reported 1,567 were registered that month followed by the MG EP (626 units) and Volvo XC40 Pure Electric (506 units).

What's Ora's position on the global EV stage?
The company is branded as the 'new kid on the block' and was created to be a dynamic EV range inspiring awe over its futuristic, rule-defying designs.
The user-centric design philosophy that the company adopts is what drives the company's approach to electrification and as a 'newbie' in the industry—backed by over a century of automotive expertise—the Ora brand receives five-star NCAP safety ratings.
Great Wall's plans for electric vehicle expansion
There is more to be said for GWM as the parent company as it sets about planning its projects for the future. Founded in 1984, it's one of the oldest and largest carmakers in China with a 78,000-strong workforce globally.
With this footprint and stature in mind, the company is directing US$13.82bn (100 billion yuan) into research and development (R&D) over the next five years. After leading in the SUV and pickup truck segments for many years, the Ora brand taps into the affordable, compact car market that will help GWM expand its portfolio to meet all automotive needs.
Investing in the Thai automotive market
To retain its early-adopter advantage in Thailand, GWM will spend a further US$647.38m (22.6 billion baht) to develop its previously acquired factory into a hub for EV and hybrid-electric vehicle (HEV) production. This means localising the production of its Ora Good Cat in 2024 and also expanding its subsidiaries, including MIND Electronics, HYCET, and Nobo Auto—the companies that build components and systems for its electrified cars.
At the same time, the company will be looking to compete with some of its main automotive rivals, including BYD and SAIC Motor. Currently planning an investment of US$509m (17.9 billion baht), BYD's sights are set on creating further streams of supply in Thailand with the potential to produce 150,000 passenger EVs every year—beginning in 2024. From there, these vehicles will be exported across Southeast Asia, and some in Europe.
Meanwhile, SAIC Motor—owner of the attention-grabbing MG and its MG4 model—is partnered with the Thai conglomerate known as Charoen Pokphand Group, and launched its further EV in the country a few years ago. SAIC Motor will invest US$14.22bn (500 million baht) to increase the number of parts and batteries manufactured in Thailand.