User experience guides a competitive electric vehicle market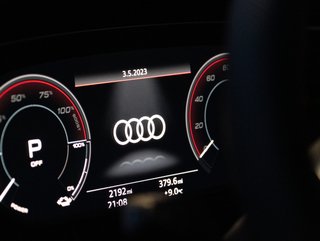 LeasePlan UK's Jessica Chapman discusses UX as a differentiator
Jessica Chapman, Corporate Sales Director at LeasePlan UK, shares her knowledge on UX applications and how these are allowing automotive to evolve today
From infotainment to user experience (UX), everything incorporated into an automobile is evolving thanks to the increased delivery of electric vehicles (EVs) and the rising interest in, and demand for, digitally enabled systems.

When looking at the industry and how it has evolved, consumers and manufacturers are somewhat more preoccupied by the software of their vehicles as opposed to the hardware—particularly when internal combustion engines (ICEs) are no longer powering them.

Jessica Chapman, Corporate Sales Director at LeasePlan UK, talks more about this topic and how UX is driving change and delivering new and exciting capabilities to differentiate between brands.

Chapman was appointed Corporate Sales Director for LeasePlan UK in December 2021, with 25 years of experience working with the company. This follows previous experience in leadership roles in sales, customer services and operations while providing expert advice and guidance as co-host of the company's fleet manager webinar series.

In this current role, she specialises in supporting both our UK public sector and corporate fleets during the ongoing transition to electric vehicles, while also serving as global lead for the public sector at LeasePlan Corporation.

Electrification influences a major digital incentive

Now that powertrain is less of a differentiator between car models, what are the key factors shaping consumers' approach towards buying a car?
Historically, vehicle powertrains were a major differentiator between car models, but the ongoing diversification of the electric vehicle market has begun to level the playing field.
Hybrid Electric Vehicles (HEV), Battery Electric Vehicles (BEV) and Plug-in Hybrid Electric Vehicles (PHEV) are all capable of zero emissions driving, which petrol and diesel powertrains are not. So, they will appeal to the growing numbers with the desire to protect the planet by reducing their own carbon footprint. Moreover, with the gradual introduction of Clean Air Zones (CAZ) and expansion of the ULEZ in London, an HEV, BEV or PHEV will be more practical as it would allow for travel for these urban areas without incurring fines.
Given the current economic climate, cost and efficiency are still significant factors for most drivers when it comes to selecting their next vehicle. EVs may have a greater upfront cost, but their lower running costs save drivers money in the long term. Both PHEVs and HEVs also have reduced road tax, while BEVs have none, contributing to even lower running costs – although this is set to change from April 2025 onwards.
To combat the upfront costs, EVs are now more accessible through Salary Sacrifice schemes. A portion of gross salary (before tax) is spent leasing an EV, reducing the monthly cost alongside drivers' taxable income and NI contributions.
Data gathered from over 2,000 UK drivers in our World EV Day research confirmed this growing appetite for EVs, with 72% of those under 45 considering an electric car. With this in mind, we think it's only a matter of years before EVs take over as the dominant form of powertrain.
When did the shift to digital differentiators begin?
The shift to digital differentiators for EVs began in the early 2000s, with the introduction of successful hybrid-electric cars, such as the Toyota Prius. These vehicles featured digital motor control systems that allowed more accurate control and improved energy efficiency.
As battery technology improved and costs decreased, fully electric vehicles began to gain traction in the market. The first mass-market electric vehicle, the Nissan Leaf, was introduced in 2010 and featured advanced digital control systems. Since then, digital differentiators have become an increasingly important component of EVs.
Today, most EVs feature advanced digital control systems incorporating machine learning algorithms and other advanced technologies to optimise vehicle performance and efficiency. As electric technology continues to evolve, digital differentiators are likely to play an even more important role in developing next-generation electric vehicles.
One growing consideration with the technological advancement is data privacy since Tesla recently announced a review of its approach to storing data. Whilst technology offers many useful features, it has also introduced some privacy concerns. Data protection is becoming increasingly important for drivers. This signals a pivotal change to come in the EV industry with how electric vehicles track and store our personal information.
What data suggests that in-car entertainment is a key selling point?
A report by ResearchAndMarkets.com in 2020 found that the global market for automotive infotainment systems is expected to grow at a compound annual growth rate (CAGR) of over 8% between 2020 and 2025. This is driven, in part, by the increasing demand for connected and intelligent vehicles. Additionally, the growing popularity of high-tech electric SUVs, such as the Tesla Model X with streaming capabilities and even "car-aoke", implies buyers are searching for advanced entertainment systems.
However, the Auto Trader Car Buyer Report speculates that consumers prioritise other factors, with 47% of car buyers claiming that price is their top consideration.
Fundamentally, data suggests that in-car entertainment is becoming an increasingly important selling point for EVs. But the ongoing cost-of-living crisis means consumers prioritise cost and efficiency over entertainment, which most see as a luxury.
With lots of digital innovation taking place in the automotive industry, what are the limitations? Will UX be forever evolving?
While digital innovation in the automotive industry has led to inspiring developments, the technology has several limitations.
Cost. Many digital innovations require significant investment in research and development, which is a notable barrier to entry for smaller car manfucaturers.
Complexity. As EVs develop, they may become more complex, and small changes can result in difficulties with repairs and maintenance, potentially leading to increased costs.
Security. The more connected a car is, the more vulnerable it becomes to cyber-attacks, which can compromise driver safety and privacy. As mentioned earlier, this is a clear indication of inevitable changes in regulation.
Regulatory Challenges. The automotive industry is subject to a wide range of regulations and standards, creating challenges for companies looking to introduce new digital technologies.
User experience (UX) will constantly evolve as technology advances, and consumer preferences change aligned to their climate. The evolution of UX is driven by consumer demand for new features and functionality, and new technologies enable improved user interfaces. Consequently, developers need to continually adapt their UX offerings to remain competitive and exceed the changing needs of drivers.
What's next over the next 12 - 18 months?
Electric driving is the way forward, and the EV market is projected to grow globally by nearly 20%. Here are the key developments to keep an eye out for:
Introduction of new EV models. A range of major car manufacturers plan to release new EV models over the next year to expand their offerings and compete with the big EV players. Alongside these are up-and-coming Chinese brands, such as Ora and BYD, who are set to disrupt the UK market, further increasing market and price competitiveness.
Improvements in battery technology. Battery technology is advancing rapidly, and many companies are investing in developing longer-lasting, more efficient, and affordable EV batteries. This means EVs will ultimately have better range, reliability, and performance efficiency.
Development of charging infrastructure. Government and local authorities continue to invest in the UK's EV charging infrastructure, focusing on increasing the availability of fast-charging stations and expanding the reach of charging networks. This will make it even easier for drivers to switch to an EV.
Expansion of ULEZ and CAZ. More local authorities are likely to have a greater focus on sustainability and environmental pressures, with more cities joining the likes of Sheffield with the introduction of CAZ. In addition, these driver limitations are likely to prompt consumers and businesses to join the adoption of electric vehicles.