Electrification businesses enter the E-Mobility Awards 2024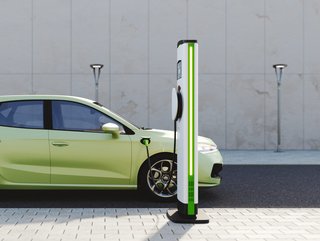 Credit: Getty Images
Celebrating its second year, the E-Mobility Awards will return in 2024 and businesses from the electric vehicle realm can send in their entries now
Entries for the third global E-Mobility Awards are now open. Four months have flashed past since the 2023 Awards were held in January this year. The Awards team are now accepting entries into 2024 and are cementing plans for an event on January 25th.

Team members at any business involved in the design, manufacturing, marketing or sales of electric vehicles (including motorcycles, rail, marine and aviation) and any supporting services or infrastructure should look at the category list to see where to direct their entry. Then follow the entry process on the website, which also has all the information and useful advice on how to place a successful entry.

The entry fee for your first entry is £300.00 plus VAT at the current rate, if applicable. Second or subsequent entries are FREE TO ENTER.

The independent, impartial judges will be applying their expertise in deciding the Winners and any Awards of Merit based on the strength of the entry, noting the ingenuity, innovation and achievement of the team involved. The panel will no doubt be looking forward to an even more varied selection of entries this year, following impressive and well-deserved wins from great companies including Mina, Octopus Electroverse, CTEK Sweden, McLaren Applied, TEVVA, Zapp EV and IONETIC to name but a few from 2023.

"The E-Mobility Awards in January 2023 was a huge milestone. It was great to be able to finally come together for a black tie dinner and ceremony which saw some of the biggest successes of the e-mobility sector recognised and celebrated in style. It was refreshing to see a mix of startups, mid-size companies and larger more well-known companies all being applauded for their various achievements on the same stage. And of course, kudos must go to McLaren Applied, who scooped several Awards on the night including the prestigious Prix d'Honneur!," said a spokesperson from the E-Mobility Awards.

All Finalist companies for the 2024 Awards will be invited to book attendance at a black-tie occasion at the British Motor Museum for an evening of celebration and recognition of those singled out by the judges. The date to note in your diary is Thursday January 25, 2024.

The E-Mobility Awards team is also looking forward to building on the previous strong industry support at the 2023 Awards: TAE Power Solutions as Headline Sponsor, EVera Recruitment, Influence emobility and Mobility Makers as Supporting Partners, and EV Magazine as a Media Partner. There are lots of opportunities for sponsors to get involved with the E-Mobility Awards which has spawned such a great networking occasion for sponsors, Finalists and Winners.

Key contacts for entry:
Olivia McKelvie, event manager, [email protected]
Rosie Pickering, event coordinator, [email protected]
Key contact for sponsorships:
Matt MacNamara, development director, [email protected]
Tel: 0330 635 5005​​​​​​​