Africa to negotiate EV finance plans and business models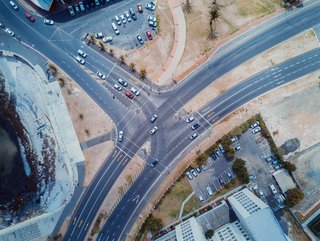 Taking place from the 25th to the 29th September 2022, African Electric Mobility Week is an initiative to drive sustainability initiatives on the continent
Like a carefully planned business model, the switch to electric vehicles (EVs) requires significant investment and careful consideration of the social and economic factors involved in the process.

While the major automotive manufacturers are able to take on the challenge off their own backs—funding operations and EV roll out across Asia, Europe and the US—other countries are behind and require significant intervention from their leaders to ensure success.

As a continent, Africa is undergoing its own mobility revolution to secure its targets well within the climate deadlines. Plans are in place for leaders to meet in Nairobi, Kenya for the first African Electric Mobility Week where 1,000 individuals will partake in plotting out the future of industries while adhering to the needs of the planet.
Achieving climate change through e-mobility
The electrification task requires intervention from leaders in African countries and the event provides a breeding ground for ideas and conversations around the topic. The week will consist of various discussions relating to e-mobility, including:

Strategic approach to adopting cleaner, more efficient vehicles and the tools that will allow the country to dissect its fuel economy to make way for more environmentally friendly alternatives
Opportunities and threats to adopting electric motorcycles, cars and public transport solutions
Regulating the import of cleaner used vehicles
Media's role in supporting a sustainable transport agenda
Sharing case studies of inclusive transport programmes to determine investment decisions in the sector
Opportunities for financing clean energy vehicles
Coming together to discuss these topics will provide clarity to those involved in driving the continent's adoption of e-mobility. Those involved in the discussions will come from governments, the private sector, civil society, and environmental and transportation development partners, which will discuss the financing of new e-mobility initiatives and business models to ensure its economy thrives in the process.
Africa's e-mobility landscape
Currently the African transport sector is governed by high operating costs, which is increasing many other costs for the industry, including production, while hindering competition in the market.

Last year, a study was published by the South African Institute of International Affairs on the state of the e-mobility sector in Zimbabwe, which has one of the most informal economies in the world. Not only does the report highlight the country's unique challenges, but it paints a picture of its current mobility landscape and transport needs with around 32% of its total population residing in urban areas.

Electrification is one of the primary solutions for ensuring sustainable development as the country is connected by a 88,133km road network, of which 17,420km are surfaced—9,256km are state roads.

While adopting e-mobility is crucial for sustainability, countries like this in Africa may devise initiatives with much larger scope as they look to develop their road networks.