Will Arrival bounce back following a new EV investment?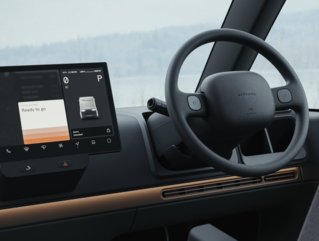 The Arrival purpose-built electric vehicle
Arrival receives investment to save the electric vehicle (EV) business alongside scaling back and and higher focus on road testing and development
The UK-founded electric vehicle (EV) manufacturer, Arrival was granted US$300mn in funding by Westwood Capital to support growing interest in purpose-built vehicles and redeem the position of the company.

Aside from ensuring future cash security, Arrival also plans to reduce cash spend to US$35mn to provide sufficient capital to remain afloat in the year ahead. This excludes investments in its XL van production.

Arrival is scaling down again with 800 redundancies to hit its workforce in the UK and the US, which was detailed in a report by the Financial Times.

What does this mean for Arrival?

As Arrival plans more reductions in its workforce, the company is looking to get things right before it can continue to scale up its production of electric vans. Its ability to develop its L and XL van models will hopefully put Arrival in better stead to supply the industry for years to come.

The plan restarts with 10 vans to be built at its Oxfordshire plant in the UK. Those EVs will be used for road testing to gain confirmation that its products are feasible for the wider industry.

Having already completed 42,000 miles (68,000 km) of road tests, the company is aiming for 155,000 miles (250,000 km) to reassure that thorough testing has been carried out.
Why does the UK need Arrival to succeed?
With the UK falling behind as a manufacturer and innovator in the EV space, the UK-born company, if successful, would mark a significant milestone for the country and its efforts to adopt electrified vehicles.

The company recently appointed a new CEO to reinvigorate its plans to bring its minimalist and innovative vans to the market. But the company is more than just an OEM. Having developed electrified solutions for vehicles, Arrival technology has been applied to the revamped version of the Ford Mustang built by ChargeCars.

Towards the end of 2022, Arrival also made the shift to the US as a method of staying afloat, meaning that manufacturing would take place in Georgia, US, in an attempt to minimise the damage on the company.
Having been such a significant investment, the hope is that Arrival can stabilise its business and focus on getting its product to market. As explained by the CEO Igor Torgov:
"Arrival has developed innovative technologies and knowhow which positions us strongly to address the considerable EV market opportunity. We have now taken important steps to help us take advantage of this opportunity, including raising additional capital as well as placing a sharper focus on the key US market and driving significant efficiency improvements."