Tesco strides towards decarbonisation with electric trucks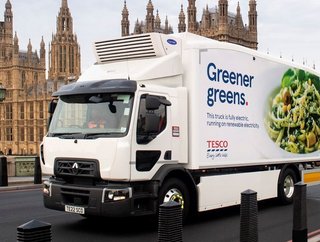 Known for its commitment to sustainable transport, Tesco is adopting electric trucks as the next electric vehicles (EVs) of its decarbonisation strategy
Following the Conference of the Parties (COP26), hosted in Glasgow, October 2021, Tesco showed its commitment to climate change through the adoption of battery-electric delivery vehicles for its operations in the city. While sustainability is high on the agenda for the company, electrification has been a quiet topic since.

The UK-based supermarket chain is now talking about electric vehicles (EVs) again as it announces the electrification of deliveries to its stores. Where feasible, the company is switching out its diesel-powered goods vehicles for electric, which will be more visible in urban areas.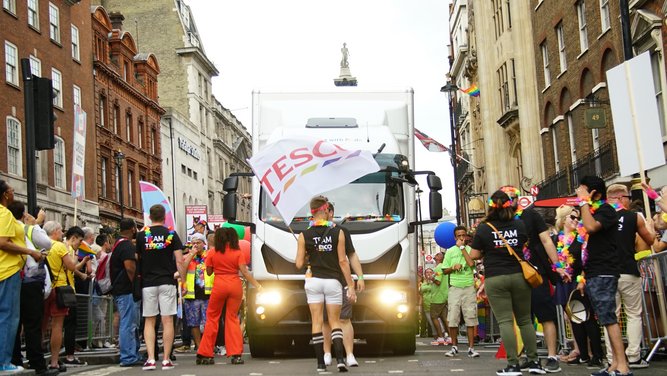 Decarbonising UK supermarkets involves EV adoption
The low-emission capital of the UK, London is the first place the company has introduced an all-electric lorry. The first-of-a-kind Renault Truck delivers goods to more than 400 of Tesco's stores in Greater London and there are more to come.
With a range of 130 miles per charge, the vehicle couldn't have come soon enough as the city sets a rigid course for zero-emissions. The lorry is expected to alleviate around 30,000 diesel miles per year and, leveraging Renault Trucks' D Wide E-Tech, the vehicle will be able to move goods in changing local climate conditions.
"We all want to see improved air quality and less pollution in our towns and cities, and electric vehicles will play a crucial role in achieving this. The Tesco distribution network is one of the largest in the UK and provides us with a great opportunity to roll out new technologies like this industry-leading E Tech electric truck from Renault Trucks," says Jason Tarry, Tesco UK and ROI CEO.
"Together with our switch to electric home delivery vans and rolling out electric vehicle charging points for our customers, we're really excited about the improvements we're making across our business, and our transition to electric vehicles."
Managing Director of Renault Trucks UK & Ireland, Carlos Rodrigues says, "We are delighted that Tesco, the UK's largest supermarket chain, has chosen to partner with Renault Trucks on its journey to net zero and selected the E-Tech D-Wide for its first fully electric model to move refrigerated goods more quietly and with zero emissions across the Greater London area."
Following this move, the company is also working in partnership with Volta Trucks, the electric logistics vehicle specialist, to develop a prototype full-electric truck for the business. The EV will support Tesco's emissions reduction efforts and further highlight how transportation can be more responsible, more efficient and safer.