Scania's EV battery system supports sustainable touring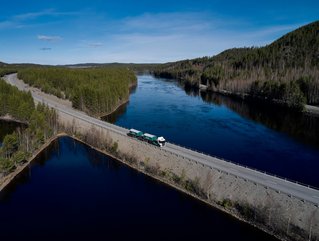 The truck company, Scania is working with Vestas Systems to provide mobile solutions to a band on tour in Denmark, powered by the company' EV battery
In a show of sustainable innovation, Scania, alongside Vestas Wind Systems, provided a sustainable solution to power a tour in Denmark. The music industry witnessed a famous band in the country whose concert was powered by Vestas' green energy and Scania battery systems.

The battery packs are the same that are used in Scania's trucks and are capable of supporting bands of tour as a power source for their events. The project also leveraged green energy, making it a more sustainable endeavour.

The band used Scania's latest 2MWh batteries, but marks the potential to recycle old batteries from its vehicles in other applications to prolong their life cycle and mitigate waste. This aligns with the company's commitment to high-value battery and charging solutions, which will be placed at the forefront of its electrification strategy—part of its wider sustainability initiative.

The energy set-up for the tour also leveraged Scania's Battery Energy Storage System (BESS). Each 1MWh BESS has 900kW of power capacity, but, at the concert, delivered 180kW.
Scania's EV industry endeavours enable sustainable change
The company has been working on its electrification for something, particularly as the organisation operates in one of the most polluting industries on the planet. In June 2022, the company provided an electrified truck for haulage to a construction site in Oslo, Norway.
It was used by Becker Entreprenør AS and was put to work transporting goods to the site. The vehicle was praised for its EV offering as the company had no doubts when it came to adopting the electric trucks.
"We have great ambitions. We want to change the construction industry as we know it," says Hans Erik Becker, Becker Entreprenør AS.
The truck sports easy charging capabilities and was used to supply various materials to the construction sites in and around Oslo with much of the transportation taking place on-site.