REE Automotive produces revolutionary modular EV components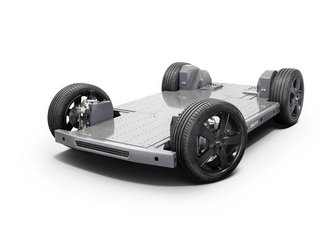 The modular component designer, REE Automotive provides pioneering technology that reduces EV footprint and simplifies the vehicle manufacturing process
Taking the electric vehicle (EV) platform to a whole new level of modularity, REE Automotive designs compact solutions for direct installation in the manufacturing process. The pioneering organisation behind the REECorner shows the benefits of a compact powertrain like no other.

The company also released its P7-B, a Class 3 electric box truck powered with its motors, as it sets its sights on entering the delivery vehicle market.

The future of automotive is modular
As EVs require less components to manufacture, the future looks like a mass production haven and REE's product offers an innovative solution to lean manufacturing of logistics vehicles, but also allows the company to develop its own trucks for a competitive market.
The P7 box truck offers a better use of vehicle capacity with higher interior volume or space for more passengers when used for human transport purposes. Developed in Nuneaton, UK, the platform used is capable of a 75mph top speed, maximum 150-mile range and a two tonne payload.

---
REE Automotive - P7 Box Truck Specification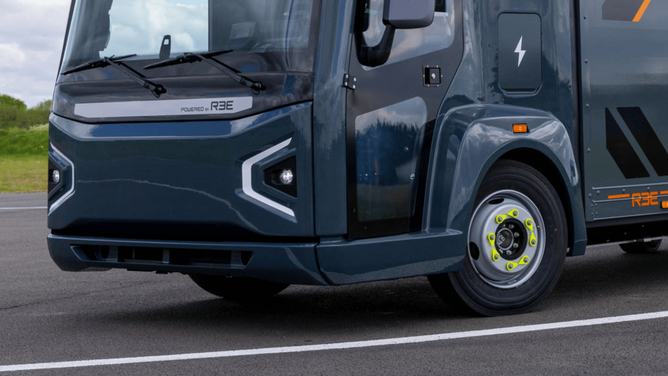 Range: 150 miles
Top Speed: 75mph
Drivetrain: All-wheel drive
Payload: 2,000kg
Cargo Volume: 23 cubic metres
---
"The on-track testing of the P7-B and extensive customer evaluations are another crucial step on the road to commercialisation and deployment of test fleets followed by scale adaptation in fleets," says Tali Miller, Chief Business officer at REE Automotive.
"Feedback from our customers has been that this is the truck they have been waiting for—a driver-centric work truck that drives like a sedan but is built to deliver under the harshest commercial duty cycle. Our modular P7 chassis allows us to design vehicles tailored to our customers' needs and we are excited to be showing them what our unique technology affords their fleets as we support them on their path towards electrification and carbon neutrality."