Faradair develops hybrid aviation from British heritage site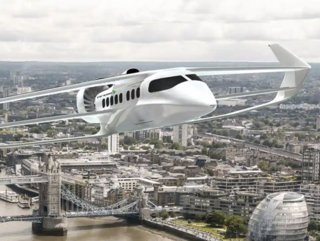 Looking to be the pioneer of net-zero aviation, Faradair operates from Duxford, UK. The British engineering start-up plans to make sustainability history
Innovation will eliminate emissions. Or it will at least play a major role in the development of net zero aviation. While electrification is on its way to a suitable state for carrying multiple people overseas, solutions like hydrogen and sustainable aviation fuel provide a buffer for battery technology to catch up.

Having moved into a small office at the Duxford Air Museum—the home of the UK's first Spitfire squadron, Faradair graces the site with the future of aviation as it engineers hybrid-electric planes for national transport, leveraging gas power to push the industry one step closer to decarbonisation.

Hybrid electric aviation enables national flight
Much like road transport, air mobility will undergo many changes as part of the global decarbonisation agenda. The idea is that planes could be used more frequently for national transport in a different way to how international planes operate. Faradair's project marks the beginning of this as it develops a suitable aircraft that is powered by a battery alongside a gas turbine.
The company's Founder & CEO, Neil Cloughley posed the question, "Why do we not use aeroplanes like we would a bus?"
In order to answer this question, the team at Faradair embarked on the BEHA project, which is the company's answer to air transport. Still in the design and build phase, the BEHA will leverage short take-off and landing times and will be built as a 'workhorse' that will carry both people and goods. To put the vision into perspective, the organisation describes the aircraft as a 'van of the sky', allowing a nimble, agile approach to regional transportation.
Addressing his previous question, Cloughley says:
"The reason is [the] cost of operation, primarily. Also if you start using lots of aeroplanes it creates a lot of noise, and of course we have now got into an age where sustainability really is a key part of our future.
"So we decided we would come up with an aircraft that would not only be economic to use, and therefore cost-effective, but would also be quiet and sustainable."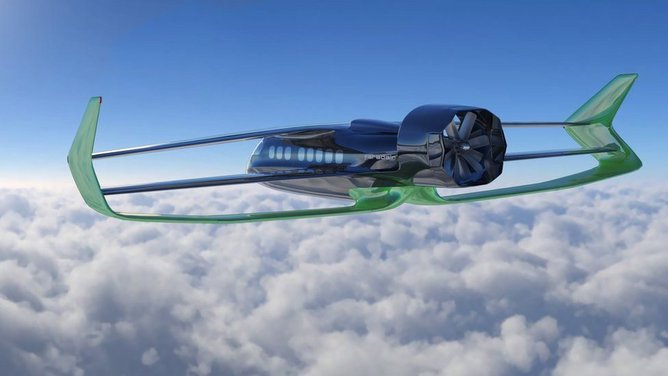 Hybrid EVs will allow commuters to 'hop on a flight'
The comments from Cloughley effectively outline the mission of the business, to make regional transport cheaper, faster, and, equally important, sustainable.
Unlike trains and buses, aviation is inclusive of all regions and is not limited by transportation routes between towns and cities. Particularly in the UK where there are many smaller airstrips dotted around the country, the BEHA will provide incentive to reintroduce more independent aircraft sites.
The UK start-up is not alone in this area. Wright Electric, the California-based aviation firm, is working on a fully-electric aircraft, which is expected to seat 100 passengers. This aeroplane is due to launch in the mid-2020s.
Partners in HEV technology
Faradair has also gathered a significant amount of interest from partner organisations that are committed to its cause. Upon moving to Duxford, the company also announced the spread risk of the organisation as it partnered with four key groups:
This formation of these partnerships represents a valuable message, which is that electrification is almost unachievable without partners, but are necessary to make an impact in the required time frame.
About Neil Cloughley
His experience remains in the technology and aviation space, but he became the founder of the innovative start-up Faradair Aerospace in June 2014. He was recognised for his work with various business awards and is an accomplished speaker, having done so at a number of conferences across the globe.
Cloughley also acted as an advisor to governments ministers and agencies, showcasing his technical expertise in sustainable aviation—including more than 20 years of product development and commercial aviation knowledge and experience.