Charging & Infrastructure
Tritium EV fast-charger network eligible for federal funds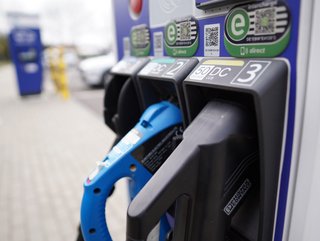 Tritium is delivering much-needed EV charging and is now eligible for government NEVI programme to make more stations available through partnership
Since 1999, Tritium has delivered more innovation in the electric vehicle (EV) realm, from its early Gold Controller motor, which was originally used in solar racing cars. The company also went on to produce the first IP65-rated DC fast charger in 2013.
Now Tritium is entering a period of acceleration, for itself and the industry, as it works with a partner to provide a nationwide fast-charging network in the US.
The company is providing the vehicle chargers while DC-America supports the cause with infrastructure components.
The products used include Tritium's PKM150 charger, which is capable of charging vehicles at 150kW, which will be combined with DC-America's components supplied on a skid to minimise the groundwork required for installation.
"By eliminating the majority of underground conduits and wiring, we are speeding up deployments by greatly reducing the onsite construction as well as reducing installation costs," says DC-America President, Nathan Bowen.
Tritium has sold around 7,600 chargers worldwide and has recently secured deals with Taco Bell to provide chargers to over 100 of its restaurant locations. The first site of this agreement was completed in October 2022.
SG Ellison, President of Diversified Restaurant Group, said: "We're always looking for opportunities to bring innovative and sustainable ideas to market, especially those that create a 'win-win' for our customers, the community, and our business.
"ChargeNet Stations has been a great partner and we're looking forward to what the future holds."
Purely electric vehicle innovation
Tritium has seen great success during the past 20 years of operation and, as a result, reported record finances for the year ending June 30th 2022 with sales orders exceeding US$203mn—an increase of 232% in comparison to the previous year.
The company also served a US$149mn backlog and received a record revenue of US$86mn.
"Over US$200mn of sales orders in a twelve-month period is an incredible validation of Tritium's technology and category leadership, and significantly outpaces total sales order in prior fiscal years," says Jane Hunter, CEO of Tritium.
"This is a testament to remarkable work from our employees, and a signal of the velocity now emerging across the global fast charger category as we look to 2023 and 2024."
"Our customers are now implementing multi-year investment strategies to build networks of fast charging infrastructure in our primary target geographies of the United States, Europe, Australia, and New Zealand. We are pleased to begin the 2023 fiscal year with a record contracted backlog that is currently in the process of being fulfilled as our Tennessee facility ramps-up its production capacity, in-line with our operating plan."