Charging & Infrastructure
Toyota accelerates US EV battery output through investment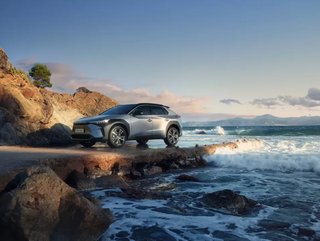 The Japanese automotive manufacturer announced a significant investment in US EV battery production to offer global clients a full range of powertrains
The electric vehicle (EV) could do with a lean approach to manufacturing, which is exactly what the Kaizen-driven automotive manufacturer, Toyota, will be looking to implement as it offers battery production to its clients in the US.
As it approaches an EV crossroad and makes plans to broaden its range of powertrains for customers across the globe, Toyota's US$5.6bn investment in battery production for the US will provide a steady increase in battery production as the company plans to increase its supply by up to 40GWh.
As the demand increases for battery-electric vehicles (BEVs) in the states, Toyota will support this growth as it raises its production capacity between 2024 and 2026. Using its Toyota Production System, lean manufacturing principles will be ingrained in the process, which will require the aforementioned investment to train more personnel in battery production and pass down monozukuri manufacturing skills.
Toyota increases its presence in the EV sector
The company is no newbie to the industry, especially in the commercial vehicle industry as it currently supplies the Toyota Proace Electric and the Proace City Electric. As the manufacturer of the Toyota Prius hybrid-electric vehicle (HEV), the company flexes over 25 years of expertise in the electrification of vehicles and has since released a whole range of production-ready cars and concepts.
The Toyota bZ4x is the company's electric sport-utility vehicle (SUV) that entered the market in 2022, following its previous production of fuel-cell-electric vehicles (FCEVs). Also the owner of the Lexus and other automotive brands, the company released, in December 2021, a whole line-up of BEVs to bring to the market by 2030, including low-slung sports cars, SUVs, and commercial and utility vehicles.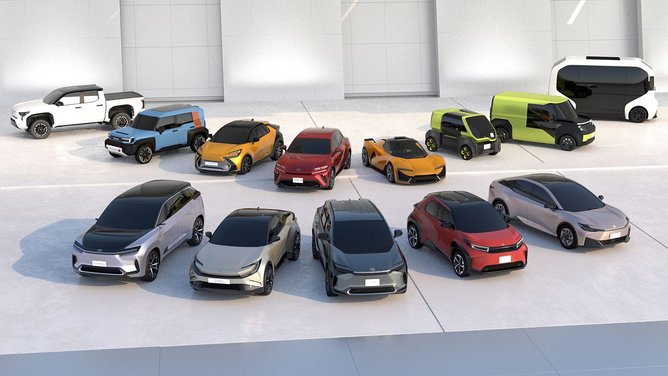 Toyota's investment in energy solutions
Around US$2.87bn (400 billion yen) of the investment will go towards the development of the Himeji Plant of Prime Planet energy & Solutions Co., Ltd (PPES), and the company's plants and property. A further US$2.5bn (325 billion yen) will be invested in the Toyota Battery Manufacturing operations in North Carolina, US, to increase battery production for the industry.
Further effort will go towards carbon dioxide emissions reduction, which the company strongly believes is an urgent area for action, particularly as this benefits people's livelihoods across varying regions.