Charging & Infrastructure
Shifting up a gear meet electric vehicle battery demand
By Cain Kunman, Landis+Gyr EV Solutions Account Manager UK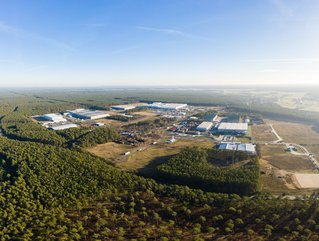 Tata investment will boost UK EV battery output
Cain Kunman, Landis+Gyr EV Solutions Account Manager UK, shares his thoughts on the recent Tata update—a UK gigafactory development to meet battery demand
UK car manufacturers may be sighing with relief over news that Jaguar Land Rover owner Tata is set to invest in a multi-million pound electric vehicle (EV) gigafactory in Somerset. Without a sustainable battery industry to supply domestically manufactured electric vehicles, the UK's hopes of maintaining its car industry beyond ICE vehicles appeared to be in doubt.
Currently, 45% of the value of a UK-made EV must be sourced in the UK or Europe to avoid 10% export taxes—a rule that influences profit when the battery represents 20-40% of the total vehicle value, depending on make and model as most are imported from China, Japan and South Korea.
After the financial failure and collapse of the much-anticipated Britishvolt gigafactory that was targeting the production of EV batteries, the announcement of Tata's gigafactory is a shot in the arm for the industry and for the South-West labour market, now set to benefit from around 9,000 new jobs.
A solution for EV battery demand is required
Perhaps most importantly, this represents an important gear change for the UK and its ambition to achieve net carbon zero emissions by 2050 and banning the sale of internal combustion engines (ICE) vehicles by 20230. One of the barriers to EV adoption has been the up-front cost, with electrically powered models costing drivers significantly more than their fossil fuel equivalent. Being able to manufacture EVs in the UK at scale, using locally produced batteries, should significantly help lower the cost. Locally sourcing batteries should assist local car manufacturers to export and sell abroad improving their profit margin.
Following recent supply chain component shortages impacted through COVID measures and effect further through geopolitical activities, OEMs are considering ways to avoid further costly disruptions to their manufacturing lines. The investment provides further resilience for Jaguar Land Rover's supply chain.
One of the major consumer barriers to EV adoption is range-anxiety however this perception has largely been assuaged with the newest batteries that boast a range of supporting around 300 miles on a single charge. The range of 300 miles is equivalent to three times the mileage required by an average driver. Another potential sticking point that might prevent the UK shifting-up-a-gear in pursuit of carbon-zero - recharging the battery.
The UK's EV charging infrastructure is woefully lagging behind its targets and is failing to keep pace with EV adoption. The RAC has recently revealed figures that show less than a quarter of 119 motorway services have the target number of EV chargers and currently six service stations in England have no fast DC high-powered chargers. In the UK, across towns and cities, many local authorities and others are investing in the installation of EV charger infrastructure, but it is patchy and there are too many rural 'blackspots' that have no EV infrastructure whatsoever. Whilst reliability of some networks is improving, too many local public charge points are out-of-order (faulty), or in the case of on-street chargers, blocked by neighbours who park their ICE vehicle in EV spaces or occupy the spaces overnight.
Although some EV drivers are able to install their own chargers at home, or charge while at work, investment in the public charging infrastructure is crucial to provide consumer confidence in switching from ICE to electrically powered vehicles. Consumers need to be able to rely on a well-distributed, reliable charging infrastructure that is part of an overall efficient ecosystem, where grid operators can use charging data to effectively forecast, plan and balance the grid for optimum power quality and supply. EV charger manufacturers are investing in solutions that enhance the experience for drivers, including integrating easy contactless payments, and connected charging infrastructures with real-time data-sharing that has the potential to transform the way we purchase, charge and operate EVs in the future.
A robust EV charging infrastructure not only enables drivers but also charge point operators and electric utilities to operate in this connected ecosystem. In addition to smart chargers, this takes software platforms for remote monitoring, control, and management of the charging infrastructure. Features like load management, demand response and flexibility management can help utilities to balance energy demand and supply and ensure grid stability and efficiency.
Failure to provide a well-distributed, reliable charging infrastructure will see the UK's EV ambitions stalling and make it less likely that we can achieve that all-important NET zero emissions target.