Charging & Infrastructure
How will energy price rises affect electric vehicle drivers?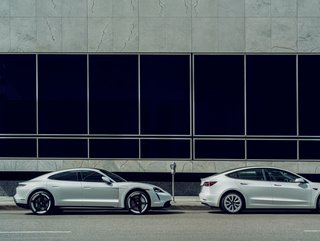 Data from Zap-Map shows electric vehicle (EV) drivers are affected by energy price increase, but use fuel prices as incentive to purchase their cars
Data suggest that the energy price rises are going to be troublesome for electric vehicle (EV) charging. Analysis from the UK's leading charge point mapping service, Zap-Map, provides insight into the costs of charging EVs, which is exacerbated by the energy and increased cost of electricity.

The report says that in September 2022, the price of energy from a slow or fast charger was 39p per kilowatt-hour, which is 15% higher than the price in June 2022. The cost of charging at a rapid or ultra-fast charger increased by 14% over the same period to 56p per kWh.

The organisation assures us that it is still cheaper to operate an EV than an internal combustion engine (ICE) vehicle, despite charging prices increasing. Currently, owning an EV saves a driver money on running costs, but where they decide to charge affects how much they save.

Zap-Map explains that charging from home 80% of the time saves drivers £1,200 per year, while using public charging stations currently saves money, but £300 less.
Listening to EV customers
This data comes from Zap-Map's annual EV Charging Survey, which studied the responses of 4,300 EV drivers across the country, of which 84% have home chargers and 36% say they only use public charging once a month.

"Although the results of our survey show many EV drivers are keeping a close eye on the rising costs of electricity, it's still significantly cheaper to run an electric car than a petrol or diesel vehicle," says Melanie Shufflebotham, Co-Founder and COO at Zap-Map.

"With cost savings front of mind for people across the country, the Zap-Map Price Index highlights that the price EV drivers pay varies a good deal across different charging scenarios."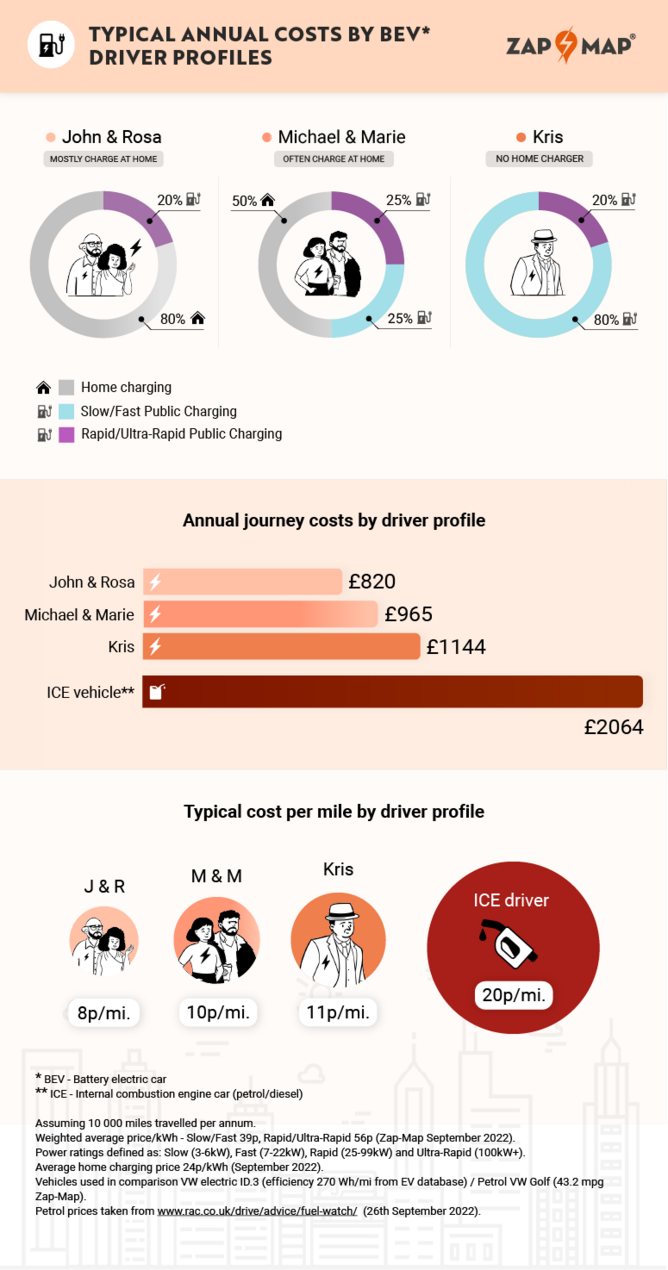 The company has also illustrated the cost of running EVs versus ICEs in different charging scenarios. Charging solely at public stations incurs a cost of 11p per mile and seems to be the closest to the price of fossil fuel, which costs 20p per mile.
In other scenarios where home chargers are used, the cost of operation is reduced to 8-10p per mile.
"With more and more drivers switching to electric, the purpose of Zap-Map's new Price Index is to keep track of the price that EV drivers pay when out and about, as well as how it varies across the different types of chargers," says Shufflebotham. "This will in turn help EV drivers to seek out the cheapest charging option and keep their costs firmly under control.
Aside from the charging cost itself, the company suggests 44% of the respondents considered running costs as the main motivator for purchasing an EV. Many EV owners are looking at the cost of electricity as a contributing factor to their monthly outgoings.