Charging & Infrastructure
How does Tritium's manufacturing facility accelerate EVs?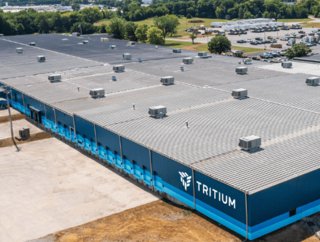 The opening of Tritium's first Global fast-charger manufacturing site is a major milestone in innovation and electric vehicle (EV) adoption in the US
The world needs more fast-charging systems. This is the primary reason why Tritium's recent opening will accelerate electric vehicle (EV) adoption as it shows the world its capabilities as a direct current (DC) fast-charging manufacturer.

On the 23rd August 2022, the company celebrated by cutting the ribbon at its new facility based in Lebanon, Tennessee. The company has plans to employ more than 500 people from its locality over the next five years as integral members of widespread charger production.

The opening event is a major step for the US as the company—headquartered in Australia—ramps up production to not only increase the country's stake in global fast-charging, but facilitate a worldwide shift to EVs.

Manufacturing the next-generation fast chargers
The facility will be responsible for mass production of the PKM150, as of early-2023. The advanced DC fast chargers will be compatible with all EVs, as well as compact, reliable and cost-effective. The product will also be in line with the recently passed legislation, the Inflation Reduction Act (IRA), which resulted in US$370bn provisions for climate change initiatives for carbon emissions reduction. The aim of the IRA is to support projects that will reduce emissions by around 40% by 2030.
"The opening of our Tennessee factory is an important milestone for Tritium, for Tennessee and, most importantly, for American drivers. As many as 35 million electric vehicles are expected to be in use by 2030 and those vehicles will require more powerful and convenient charging infrastructure," says Jane Hunter, CEO of Tritium.
As one of the most advanced economies, the US will experience exponential EV growth in the country and limit the impacts of supply chain disruption for the industry.
"It's crucial that America's charging infrastructure is built right here in the US. Americans will rely on it to get to work, to school, to doctor's appointments, and more," says Hunter. "It needs to be reliable, and it needs to be able to grow to meet their needs. And when we make chargers here in the US, we reduce supply chain and shipping delays, and we help build the manufacturing ecosystem that will employ more Americans."
Employment fast charger professional for widespread electrification
The company's Chief Operating Officer, Glen Casey commented on the event and provides his perspective as he experiences a new generation of manufacturing.
"I've worked in manufacturing for more than 30 years and I can truly say that this new facility is world-class. Like our products, we've designed our manufacturing process to be modular and scalable. This design allowed us to bring the Tennessee factory online in five months."
Casey also expresses his excitement for the future as the company welcomes a workforce of well-trained and competent employees.
"Our Tennessee staff are exceptionally well-trained and experienced, and I look forward to continuing to work with them to build the fast charger infrastructure required to electrify global transportation," says Casey.
Tritium manufacturers innovative EV charging solutions
While EVs are becoming commonplace today, Tritium was founded in 2001 as a designer and manufacturer of hardware and software to develop advanced DC fast-charging products for the EV market. The compact design of its chargers minimises the visible impact they have when installed street-side and they are also capable of operating in harsh conditions. Continuous innovation is at the heart of the organisation and the latest opening will enhance development capabilities and mass roll-out.