Charging & Infrastructure
Geely charging solution could alter power in the EV industry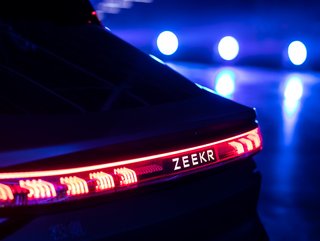 The owner of the pure-play EV brand Polestar, and Volvo, Geely is developing fast-charging solutions that could alter leaderships in vehicle charging
There has been a shake-up in the electric vehicle (EV) industry with a Chinese manufacturer, BYD, challenging Tesla and exceeding in facilitating its go-to-market strategy. But, Tesla still has the upper hand in fast-charging?
It seems less likely as the owner of Volvo and Polestar, Geely Group, is developing a solution that could change the way consumers look at EVs.
In September 2022, the company released information about its 600kW supercharging technology that will significantly advance the charging process and mitigate concerns of range anxiety. It is also said that only one of the company's cars, from its Zeekr EV brand, is capable of charging at the speed offered by its technology as it leverages the use of Contemporary Amperex Technology CO., Ltd's (CATL's) Qilin ultra-long range battery.

The solution is expected to overtake that over Tesla's, which has experienced multiple disruptions to its supply chain, of which affected its efforts to meet forecasted deliveries in Q3 2022.
The EV brand altering the charging landscape
One of the latest brands by the automotive manufacturer, Zeekr will be one of the main EVs to leverage its ultrafast-charging technology. The brand raised US$500mn in its first external funding round, which was led by Intel Capital in 2021, valuing the company at around US$9bn.
The company was also responsible for facilitating autonomous driving development as it partnered with the Google-owned technology company Waymo. In 2021, the pair joined forces to pull together their resources and create an autonomous electric vehicle (A-EV) and Zeekr was responsible for designing and building the vehicle that will house Waymo's technology.
"Zeekr was born on the ideals of equality, diversity, and sustainability," said Zeekr Technology CEO, Andy An, when the partnership was announced.
"By becoming a strategic partner and vehicle supplier to the Waymo One fleet, we will be able to share our experience, ideals and provide our expertise in collaborating on a fully electric vehicle that fits Waymo's requirements for this rapidly expanding segment in the global market for sustainable travel."
The new vehicle will mark a change in the way EVs are used, creating a rider-centric experience as opposed to building a vehicle for the driver—it will be designed specifically for autonomous operation.