Charging & Infrastructure
Electric vehicles require innovative roadside assistance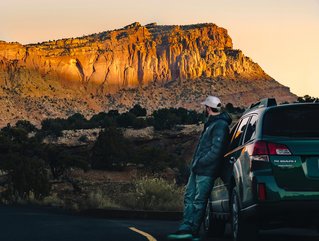 Roadside assistance is a staple in automotive, but organisations are changing the way they approach this to cater for electric vehicle charging long-term
If you were wondering what roadside assistance for electric vehicles (EVs) looks like, L-Charge has the answer.

In Madrid, the innovative charging solution provider has deployed an EV charging van, which acts as a mobile charging station. If a driver gets caught without enough charge to make it through the next leg of their journey, the L-Charge van is booked via an app similar to that of a taxi rank or uber.

As a result, drivers have near instant access to the service, which is capable of charging an EV from zero to 80% in around 15 to 25 minutes. Much like a breakdown service, the company hopes to operate this service to ease the pressure on EV drivers and could potentially reduce range anxiety.

EV boost will replace roadside mechanics
While it may seem like a long time to wait for a trusted engineer to charge you up again, the truth is, customers only need to use the service to get them going again. As long as drivers are able to continue to a charging station, it is unclear whether EV drivers would prefer to wait for the service, or stop at a more comfortable place.
It may seem that the service is just as effective as towing the car to the nearest charging hub, however that may not be so simple with EVs.
In the UK, the RAC offers a similar service to cater for EV drivers with some of its callout vans capable of carrying out mechanical and electrical jobs. The RAC technical team has integrated a high output generator into some of its vans—albeit diesel ones—allowing them to 'boost' EVs to get them moving again.
The charging solution is capable of supporting the majority of EVs on the road today, but many of them cannot be towed in the same way an internal combustion vehicle (ICV) would. Electric cars must be transported with all four wheels of the ground, which means using heavier vehicles and contributing more carbon emissions to maintenance procedures.
Therefore, the 'boost' or recharging solution is the most feasible for EVs and in many cases, roadside assistance will consist of plugging in and keeping warm. Maybe breakdown vehicles will soon be fitted with other amenities to provide comfort to drivers while they await their car to be charged.