Charging & Infrastructure
ChargePoint: The future of electric mobility starts with EVs
By Bill Lowenthal, Chief Product Officer,  ChargePoint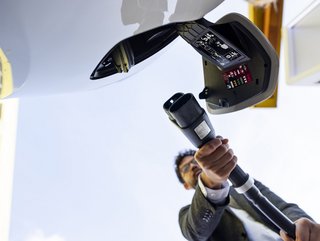 Bill Lowenthal, Chief Product Officer at ChargePoint, delves into the fundamentals of EV charging and how businesses can approach e-mobility for success
Opinion piece by Bill Lowenthal, Chief Product Officer, ChargePoint.

Innovation in charging infrastructure is creating a new era in mobility, driven by operators needing greater control of their stations. Ensuring security and reliability, meeting environmental regulations, controlling costs, and managing energy usage at a time of an energy crisis are all shaping the (electric vehicle) EV revolution as it matures. Crucial to this new era of mobility is the creation of scalable and adaptable solutions that benefits users by providing open accessibility, reliability and cross-border travel. These elements are key to shaping the future and success of electric mobility, but how best should they be shaped?
You don't need to look far to find an EV today. Roads across the globe are seeing increasingly more electric passenger cars, and online orders might be already delivered with a zero-emission vehicle. Charging stations installed on streets, in parking lots, or around businesses are a usual sight—and there's more to come. On a policy level, the EU has recently agreed to ban all new sales of cars and vans with internal combustion engines (ICEs) by 2035, with some countries like Norway planning to do so already by 2025. Discussions on banning all ICE vehicle sales are in progress as well.
The increasing amount of incentive and grant programmes for e-mobility across industries makes it easier than ever to switch to an electric fleet or implement an EV charging strategy as a company. Besides governmental support, EV charging is also simply good for business.
So what does this future of e-mobility and EV charging look like? Where do modern EV drivers charge and what are their needs? What is the best way to approach EV charging as a business?
The future of e-mobility is down your street
While dedicated (rapid) charging stations are suitable for certain situations—such as during long road trips and for heavy-duty electric fleets—when it comes to everyday driving, AC charging is the key.
The main reasons for this are convenience and cost efficiency. EVs usually stay parked for long periods—95% of the time for the typical passenger car (usually at home or work). It only makes sense that this is when the charging happens as well. At home, network AC chargers can help EV drivers take advantage of off-peak electricity rates or schedule charging. Similarly, EV drivers expect to have charging facilities at the workplace. This means employers can offer EV charging as an incentive or employee benefit, while making their charging stations available for other driver groups for a fee or outside office hours.
Simply put, EVs are charging while people are doing something else. And because they are faster than regular Level 1 outlets, AC chargers can serve more vehicles per day. AC charging is also economical to deploy, compatible with all EVs and attractive to customers. These make AC chargers a good fit for a variety of businesses—from workplaces and residential areas to municipalities and retail. Organisations around all industries have the chance to attract customers, reduce emissions and lower fuelling costs by participating in the new, ever-expanding EV fuelling network.
The future of e-mobility is Smart
The increase in EVs turns the question toward charger access and availability. Questions like 'will I find an available charger when I need one?', 'if I drive to charger X, will I find it occupied?' or 'what if the charger is not working?' are rising more among drivers.
Advanced integrated charging models are a necessity for the modern EV driver. Networked charging solutions have immense advantages for both drivers and charging station owners. Using integrated charging, drivers can ensure they always find a spot to charge up using real-time information and advanced functionalities like waitlisting.
As EV drivers become savvier and EV charging operations expand, so does the need for smarter charging technologies. Charging station owners need to have full visibility into their assets—regularly checking charger status, performing remote diagnostics and maximising charger uptime become increasingly important. All these help operators serve more EV drivers, increasing both employee satisfaction and earnings.
Electrification's future is borderless
As EV drivers get more experienced, they want to go farther. Worries about the range and the ability to reach a stop with an EV are not prevalent anymore. EV owners and operators understand the capabilities of their vehicles and trust their range.
This means they don't limit themselves to short trips anymore. Driving electric is becoming an increasingly common choice for longer routes as charging networks expand and the technology becomes smarter. EV drivers cross European borders and roads, meaning they need a reliable solution to support their international journeys. All-in-one charging solutions with extensive networks are needed to ensure drivers are able to cross borders without range anxiety kicking in.
The integrated future of e-mobility
Driver experience should be at the forefront of the future of e-mobility. As charging moves to the mass market, more inexperienced users will encounter it. Offering an easy way to master a positive charging experience, through the ability to offer large displays in multiple languages, is key.
The future of e-mobility is now, and we're excited to see where it takes us.