Charging & Infrastructure
BYD is one of the leading EV companies for units sold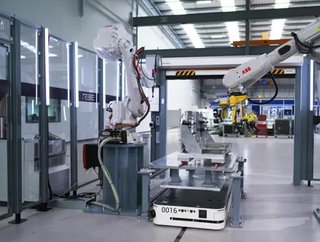 As the industry grows, we shared insights in EV Magazine to highlight that growth, as well as some insight into the key companies for electrification
As part of the first issue of EV Magazine, we provided some value industry data to create a holistic view of the industry.

Here are some of the statistics and insights that show the performance of the electric vehicle (EV) industry and the leaders in the market for sales and charging infrastructure.
When was the first ever electric car built?
While the idea of an electric car originated in the office of a Hungarian inventor, Ányos Jedlik, in 1828, it wasn't until Thomas Parker built the first EV in London in 1884 that the idea was catapulted into the automotive industry. The idea made its way to the US where, around 1889 to 1891, William Roberts developed a simple wagon that would utilise electric propulsion.
Which company is at the top of the industry?
The EV market has seen exponential growth as more consumers are more open-minded about making the switch. As it stood in H1 of 2022, here are the leaders in terms of EV sales.
1. BYD: 640,748
2. Tesla: 564,873
3. SAIC (incl. SAIC-GM-Wuling): 358,040
4. Volkswagen Group: 331,743
5. Geely-Volvo: 231,232
The European Automobile Manufacturers' Association (ACEA) also divulged the top EU countries for EV charging (figures from the 22nd June 2022.
1. Netherlands - 90,284

2. Germany - 59,410

3. France - 37,128

4. Sweden - 25,197

5. Italy - 23,543

In 2021, the number of EV Chargers across the globe rose above a total 1.8 million—of which 500,000 were installed that year.
Understanding EV Platforms
To learn more about EVs, we provided valuable information on platforms in the latest issue of EV Magazine. One of the main differentiators between original equipment manufacturers (OEMs) is the platform. But what is it?

EV platforms come in slightly different forms depending on the manufacturer, but, in essence, they provide the chassis for any EV in the company's range. The platform houses many of the components required to operate an EV, including the wheels and powertrain, motor, suspension and batteries.

Similar to a conventional chassis, the EV platform can be applied to multiple vehicles, but provides great benefits for extending a vehicle and incorporating more batteries for a higher power capacity and more range.

Organisations like General Motors, Rivian Automotive, REE Automotive are developing, or already have, their own version of the EV platform—and many more organisations are taking this route into the EV market.

However, REE Automotive showcases some of the best innovation yet with the REEcorner, which provides a motor for each wheel to create a more compact platform and allow more space for the vehicle body.