Charging & Infrastructure
Adopting cost-effective EV charging and making it last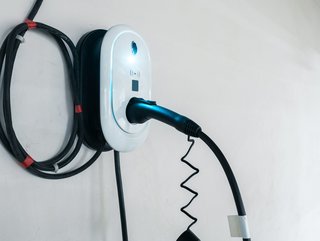 The shift is happening and will only accelerate. Businesses adopting charging infrastructure will leverage AI to manage cost and meet EV demand, long-term
Commercial vehicle fleets are changing, and businesses' task has evolved from managing fuel cards to optimising the electricity usage of their vehicles. As with many electric vehicle (EV) processes, the emphasis is now on the use of technology to distribute energy effectively and provide the most cost-effective solutions to commercial fleet operations.
Not only does this change the business approach for logistics organisations, it's also a cost-optimisation process for companies planning to switch their pool cars, provide their employees with new, more sustainable company cars, and ensure that customers or partners coming to their sites are welcomed with charging points at the ready.
In such cases, there are two challenges that arise, both of which are directly related but also inherit sustainability benefits, as well: cost and longevity. Organisations want to spend less money and time on their charging solutions while ensuring they last for the foreseeable future. Considering that current legacy infrastructure must be adapted to suit, with organisations also driven by sustainability commitments, they're unlikely to find a solution on the shelf.
Senior Account Executive Ronan de la Gournerie is keen to use the gridX platform to support organisations in their EV fleet transformations, agreeing that artificial intelligence (AI) is a critical component.
With an emphasis on the UK market, the points expressed are related to the industry on a global level as both Europe and the US have seen significant growth in EV adoption—with the US exceeding double the number of EVs in 2022, and Europe also continuing growth.
"The sale of new EVs has never been higher, with roughly 200,000 EVs hitting the roads between January and November this year. These circumstances are necessitating the rapid scaling of charging infrastructure in the residential, public, and commercial spheres," says de la Gournerie.
Rightly explained, the world needs more charging infrastructure and organisations are capable of working together to catalyse such shifts in the e-mobility sector.
Addressing the cost of charging EV fleets
One of the hurdles that many businesses face is justifying the cost of EV charging for employees at the office, or for customers at retail outlets. It's also easy to visualise the concerns among small-to-medium enterprises (SMEs) that have less to invest in sustainable initiatives.
In this instance, an organisation like gridX—having worked with organisations like E.ON and DHL—can provide valuable solutions to manage energy consumption and overcome the cost barrier.
"When building EV chargers at commercial sites, costs are a major factor—both upfront installation prices and recurring operational costs of energy and maintenance," says de la Gournerie.
"Energy management solutions, such as those developed by gridX, help on both fronts: on the installation side, dynamic load management eliminates the need for costly and time-consuming grid extensions; and on the operational side, holistic optimisation of energy flows better balances supply and demand to shave peak charging loads and reduce energy costs."
On both sides de la Gournerie mentions, artificial intelligence (AI) enabled systems are leveraged more to support each outcome, which comes as no surprise as fleet operators like Amazon are already using energy management systems to optimise consumption, but also charging times—to meet strict delivery schedules.
The AI solution takes care of both layers of EV charging challenges. "On the operational side, AI can predict EV's future energy requirements by automatically incorporating user habits to prioritise charging points and optimise energy usage at commercial sites," says de la Gournerie as he explains the pros to AI integration.
"From a maintenance perspective, AI allows predictive maintenance to reduce the downtime of devices. By maximising utilisation of charging points and making full use of electrical capacity, businesses can minimise costs for both infrastructure and energy."
We can also see where AI promotes longevity as well, with charging equipment maintained for prolonged use. Much like their fuel station counterparts, charging stations should be able to withstand industrial use not only to save businesses money, but also to mitigate the need for firms to replace and, in the worst case, completely swap out their machines in the near future.
"Our grids were mostly designed decades ago. Therefore, they were not designed for the high electricity demands we see today, especially from e-mobility. As a result, limited grid connection points often act as a bottleneck for the installation of new charging infrastructure," explains de la Gournerie.
"By intelligently shifting loads to enable more charging points on existing infrastructure—without the risk of overloads—dynamic load management removes such bottlenecks. A smart energy system is also much more adaptable to changing requirements, meaning new features such as dynamic tariffs or visual power plants can easily be implemented."